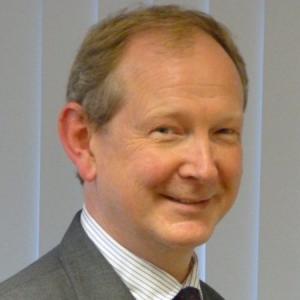 Quentin Abel has put himself forward as an Independent candidate for Tatton in this year's snap election on June 8th.
The Knutsford resident who is married with two children, a dog and a cat, came to Manchester in 1985 with two friends to set a courier company. In 1994 he set up a national overnight parcel company, which he currently runs the Manchester arm of so he no longer has to commute to the West Midlands on a daily basis.
Speaking about his decision to stand Quentin told wilmslow.co.uk "The new main candidate has made it very plain that leaving the EU is the only option.
"I believe that people spending our money should be accountable for it, to us. I also believe that if regulations are being made that will affect us, we should have our say and the right to say no, if needed.
"While not being a fan of the current EU, I believe that a reformed EU would be in everyone's interest. I believe strongly in the Sovereignty of Parliament."
He added "I also care deeply about the environment, for us and for our children and our children's children.
"It is clear to me that climate change is a real threat. I hope it is not accelerating, which I fear it may well be.
"I hope that future generations will not look back at us, and say why did they not at least look and plan for the future?"
Quentin says he sees the main role of an independent MP to be a local MP for local issues in the area that he chose to live, marry and have a family for the past 28 years.
He added "I am not a supporter of fracking and believe there are alternatives, that would provide long term jobs and a sustainable future, without exposing our environment to potential harm."
Quentin says the areas he is interested in are:
The NHS - possibly the jewel in the crown of our society, the provision of free healthcare with no questions asked at the point of need is just brilliant. Sadly, we are seeing confidence and moral at such a low ebb. We need to ensure that we can plan the required resources and value the staff we have.
Schools - I am very concerned. Truly education is the future of our society, from personal experience I know and appreciate what it is like to struggle with reading & writing and yet it is possible with great teachers and the right resources to let individuals develop their talents. As our economy changes it is going to be increasingly important that we invest our intelligence, know how and money to make sure our children succeed and we do as a society.
Ageing - we should ensure that we have dignity for our ageing members of society and understand that they are a great resource for our community with their life experience and skills that they could be sharing, if encouraged to do so.
Employment – Justifiably people should be concerned both about their job prospects and the changing economy. There are challenges ahead with increased amounts of artificial intelligence and robotics, even autonomous vehicles both potentially very beneficial and yet there are risks which we should think through.
Employment law – We need to be wary of changes that may occur as we leave the EU.
Housing – The need to make sure we have energy efficient, comfortable and affordable housing is very great.
Immigration – In my view people are justified in being concerned and worried about uncontrolled immigration. How are our various institutions supposed to plan the required resources for us all? At the very least we should be aware of who is coming into an area so that resource and provision can be made available. This appears to be a problem for most of Europe.
Quentin added "We don't need political slogans, we need a pragmatic, honest approach to the problems that face our society."
Quentin Abel will go up against the Liberal Democrats' candidate Gareth Wilson, Conservative candidate Esther McVey, Green Party candidate Nigel Hennerley and Sam Rushton who has been selected to stand as Labour Party candidate.
Articles announcing the other candidates standing in the General Election on June 8th can all be seen by clicking on the tag below 'General Election 2017'.
Tags: