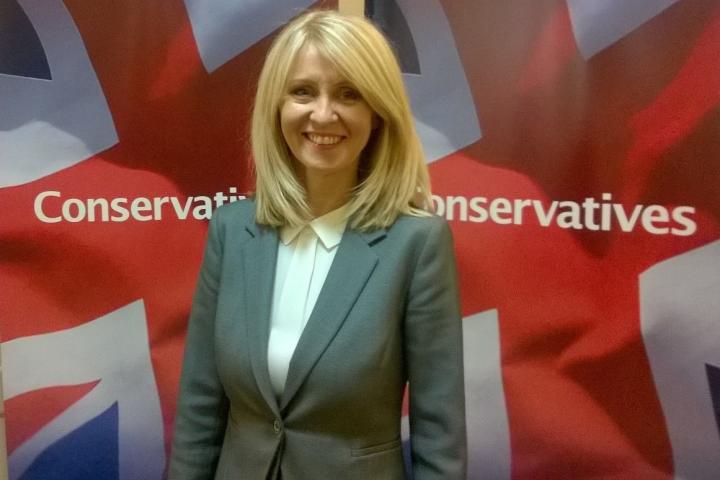 Tatton Conservatives have selected former MP Esther McVey as their candidate for the General Election on June 8th.
Esther was selected on the first ballot by the Tatton Conservative Association at their meeting this evening (Wednesday, 26th April).
Former MP Esther McVey was the member of parliament for Wirral West from 2010 until her defeat in 2015 and was Minister of State for Employment from 2013 to 2015. In February 2014 McVey was appointed a Privy Councillor and before entering politics she was a television presenter and businesswoman.
The other candidates were Katherine Fletcher and Alex Williams.
Knutsford resident Katherine Fletcher is a Strategy Lead at The Northern Powerhouse Partnership and was the Conservative parliamentary candidate for Ellesmere Port and Neston in the 2015 General Election.
Alex Williams is the Deputy Leader of Trafford Council and ward councillor for Altrincham. He is married to Baroness Susan Williams, the former leader of Trafford Council, and cites his hobbies as marathon running, mountaineer and triathlons.
Esther McVey will be up against Liberal Democrat candidate Gareth Wilson, who stood against George Osborne in 2015, and Nigel Hennerley who has been selected to stand as Green Party candidate.
The Labour Party have yet to select their candidate to contest the Tatton constituency in June's General Election. At the time of publication we are also unaware of any other candidates who need to submit their application by Wednesday May 11th.
Photo: Esther McVey (By Eric The Fish from UK - Hoylake 10K Winner Greg Jones, CC BY 2.0.