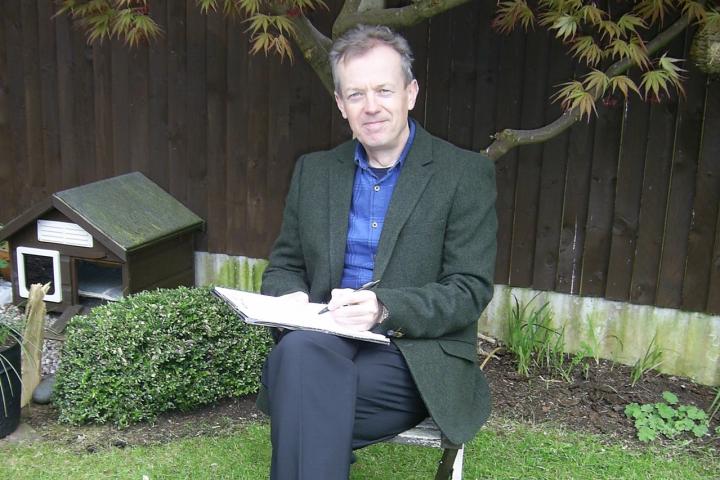 Nigel Hennerley has been selected to stand as Green Party candidate for Tatton in June's General Election
Nigel has been living in High Legh near Knutsford for nearly 20 years, with his wife Helen and son Josh. They enjoy the outdoors and often walk, run and cycle in the area. He works in the Insurance industry assisting clients with everything from flood, fires and thefts, whilst Helen works in education. They both enjoy music and Nigel plays the guitar in his spare time with friends in a couple of bands.
Nigel said "Now that a General Election has been called for the 8th June, I think it is time for real change in Tatton. What is needed now is a local MP who will put Tatton residents first - unlike some who would rather look after their own interests in London.
"Ancient woodland in Rostherne and even the Cheshire Show grounds in Tabley are not safe from current plans for HS2. Our farmers and food growers need to be supported not threatened by High Speed Rail and Fracking.
"Our services have been cut and will continue to be so under our present government. This is a choice that is hitting young mums, those dependent on disability payments and care, our NHS, even local bus services in our rural areas.
"George Osborne's roads to tackling the deficit and building a Northern Powerhouse are crumbling with potholes for all to see.
"The Green Party's vision is for a prosperity built on sustainability, which does not cost the earth, which is fair for everyone.
"Post EU Referendum we need an MP to speak up for Tatton and not allow our constituency to become a sacrifice zone - a high speed gateway to a Northern Powerhouse fuelled by unconventional gas extraction."
Nigel Hennerley will be up against Conservative candidate Esther McVey and Gareth Wilson who has been selected as Liberal Democrat candidate for Tatton.
Articles announcing the other candidates standing in the General Election on June 8th will be published shortly and will all be tagged below 'General Election 2017'.
Tags: