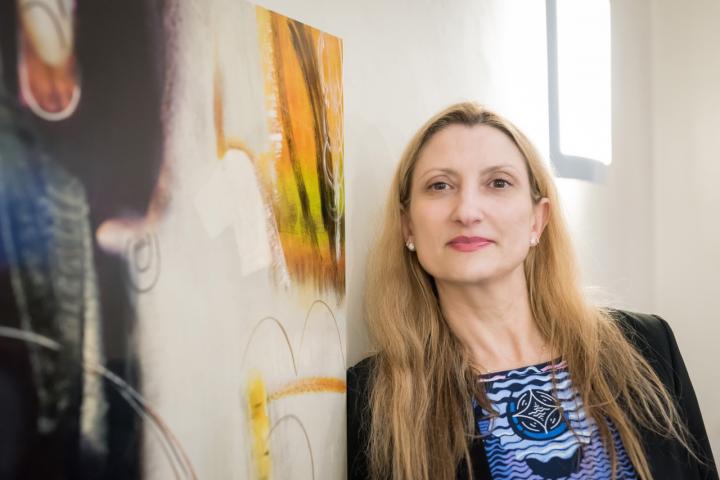 Elizabeth Vega is one of three Wilmslow residents to be named in the Queen's Birthday Honours List 2020, along with Carl Daniels and Tomi Komoly.
She was awarded an OBE for Services to International Trade and Digital Transformation.
Elizabeth Vega has lived in Wilmslow for 20 years. She founded Informed Solutions in 1992, which has won a Queen's Award for Innovation for its digital experience platform and has recently been selected to join the Department of International Trade's first Export Academy.
Elizabeth's role as Department of International Trade Northern Powerhouse Export Champion over the last five years has seen her encourage scale-up businesses and entrepreneurs to expand their operations through trading opportunities in Commonwealth and overseas markets.
Elizabeth Vega said "I am delighted and humbled for this huge honour and in particular to be recognised for work across what I believe are two vitally important areas that will support and leverage recovery for the UK and ease the transition as we leave the European Union. Digital technology and data used ethically, that better serves people, drives greater engagement, delivers more personalised services and improves the lives of people and communities, can help us solve many of the social, health, environmental and economic challenges that we all face.
"The UK's drive to be open to new and broader international trade relationships and the positive ambitions of forward-thinking companies to go out and do mutually advantageous business with other nations improves our competitiveness, standard of living and economic resilience. I am particularly keen to see the negotiation of modern, forward-thinking Free Trade Agreements that embrace the growth and economic development potential contained within the knowledge and digital sectors.
"Equally important, is that small and medium sized businesses have access to and benefit from all these opportunities. Government policy, efficient and proportionate regulations, and more modern Free Trade Agreements can enable small and medium sized businesses to scale-up and more easily trade internationally. This is how we can incentivise entrepreneurs to trade globally and create a more diverse, competitive, innovative supplier marketplace, as well as more adaptive, agile and resilient regional and national economies.
"I'm delighted to be recognised with this OBE but there is still so much more that I'd like to contribute to and progress that I'd love to see happen."