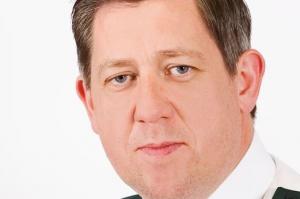 Carl Daniels is one of three Wilmslow residents to be named in the Queen's Birthday Honours List 2020.
Along with Elizabeth Vega and Thomas Komoly, Carl received an award in the delayed list, which recognises the outstanding achievements of people across the United Kingdom.
Carl Daniels, Deputy Senior Responsible Officer of Joint Emergency Services Interoperability Programme was recognised with a MBE (Members of the Order of the British Empire) for services to Incident Response.
Originally from Manchester, Carl lived in Wilmslow for 8 years, with my wife Kate. He has one daughter Grace who is 13.
Carl has been working in incident response for 26 years, initially as a Paramedic with North West Ambulance Service NHS Trust, where he worked in various parts of Greater Manchester. For the past 8 years he has been working on a national programme called JESIP or Joint Emergency Services interoperability Principles, this is a multi-agency programme that is aimed at improving the way the responder agencies work together at incidents.
Carl told wilmslow.co.uk "It is a great privilege to receive this honour I think the biggest surprise on the announcement of the award is the positive impact it has on those close to you, in what has been a challenging year for most people, this has given those close to me a real lift. Whilst it is in recognition of my work in Incident response, none of this would have been possible without the support of my wife Kate, family, friends and amazing colleagues who share my passion for the work we do. This award is a reflection of their dedication too."
Elizabeth Terese Vega, Group Chief Executive Officer of Informed Solutions was awarded for a OBE (Officers of the Order of the British Empire) services to International Trade and Digital Transformation.
Thomas Komoly, a Hungarian Holocaust survivor who was born in Budapest in November 1936, received a British Empire Medal for services to Holocaust Education and Awareness.
Normally the list would have been revealed in June, but this year it was delayed to enable recognise key workers instrumental to the UK's efforts to combat the pandemic to be included.