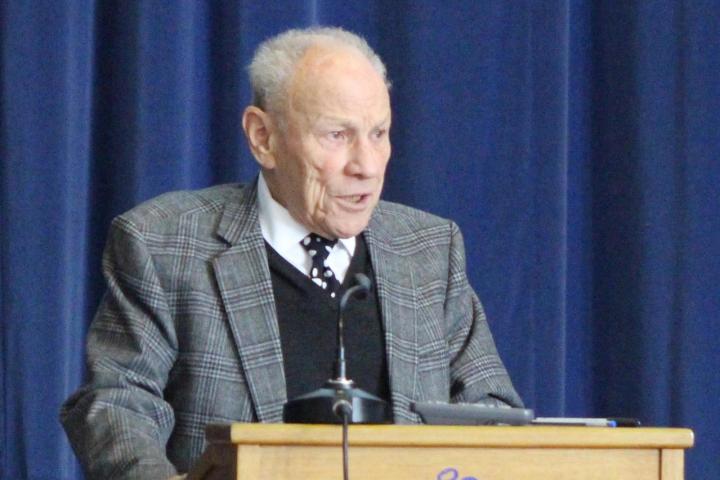 Tomi Komoly is one of three Wilmslow residents to be named in the Queen's Birthday Honours List 2020, along with Carl Daniels and Elizabeth Vega.
Tomi, who will be 84 next month, was recognised with a British Empire Medal for services to Holocaust Education and Awareness.
Tomi Komoly arrived in the UK in 1957 as a refugee from Hungary, where he had survived the Holocaust as an 8-year old. His father, two thirds of his father's siblings and 75% of his mother's family perished as victims of fascism.
Tomi attended University in Glasgow, Birmingham and London and married Gill from Leeds in 1966. Work with ICI and Zeneca brought him to this area, and the family have lived in Wilmslow for 43 years. He has two daughters Gabriella and Tanya and seven grandchildren.
Tomi has worked as a volunteer with the Holocaust Educational Trust since 2016, talking to around 13,000 children at more than 70 schools including Wilmslow High, and at other institutions such as Everton's youth football team, Edinburgh University and at Durham Cathedral, about his experiences.
Tomi told wilmslow.co.uk "I was thrilled to learn about the recognition of my work through the Queen's award. However, my greatest reward is to see children realise during my talks the link between seemingly unrelated bullying at school and racial, religious or ethnic intolerance. I came to this country as a penniless refugee and I am grateful no one ever made me feel different, unlike my experience in my childhood."