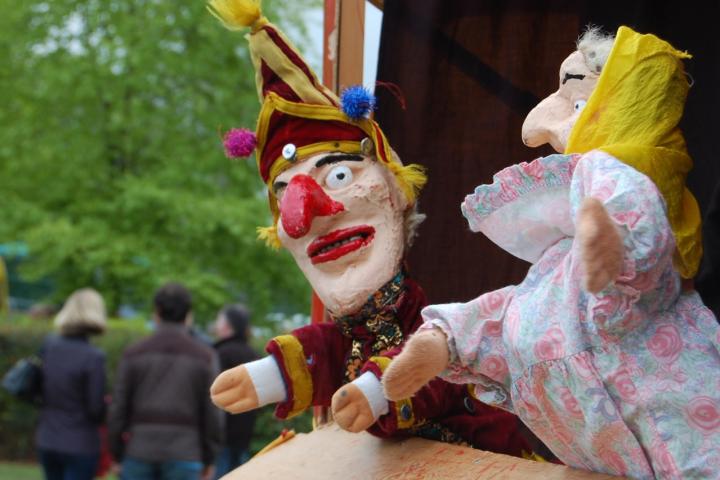 The final touches for the Alderley Edge May Fair and Parade are being put in place so all we need now is for the sun to shine and we are guaranteed a great day for the local community.
The fun begins at 11am on Saturday, 18th May, when the parade will pass down London Road into the park where the Wizard and May Queen Rianne Braisdell will declare the May Fair officially open.
The afternoon's entertainment will kick off with Maypole dancing in the Wizard's arena, followed by a full programme of events right through to 5pm. There will be something for everyone including singing, gymnastics, morris dancers, birds of prey and much more.
Visitors will also be able to enjoy the funfair, zorb balls, climbing wall, hockey, bouncy castles, fun dog show and tug of war competition - to name just a few of the many attractions which will be available on the day.
There will also be plenty of options when it comes to refreshments, all supplied by local businesses including hanging kebabs, fish and chips, hog roast, thai food, barbecue, frozen yoghurt and ice-cream, crepes, savoury snacks and afternoon tea.
In order to secure the future of this fantastic free community event a programme has been put together for this year's May Fair offering one lucky person the opportunity to win the 'Golden Key to Alderley'.
Every programme contains a number, if yours is one of twenty winning numbers then you will win a bar of chocolate and inside one of those bars will be the Golden Key enabling one lucky winner to enjoy the freedom of Alderley for a weekend - including an overnight stay, free meals, beauty treatment, haircut, car valet, teeth whitening and champagne followed by a 3 day detox.
Programmes and raffle tickets are both on sale in the village for £1 each. All money raised from the sales will go towards next year's May Fair.
If you wish to support this free community event, and be in with a chance of winning the 'Golden Key to Alderley', then I will be available in Costa selling both the programmes and raffle tickets from 11am to 1pm on Wednesday, Thursday and Friday of this week.
We will announce the winners on alderleyedge.com at 4.30pm on Saturday, 18th May.
Chorley Hall Lane, London Road, and Ryleys Lane will be closed from 10.45am to 12.15pm on Saturday 18th May for the procession. The committee of the May Fair would like to apologise if this causes any inconvenience. The car park off Ryleys Lane will also be closed all day on Saturday.
We very much hope the sun shines and you have a wonderful day at the third Alderley Edge May Fair. I will be there with my camera and sporting my alderleyedge.com t-shirt, if it is not too cold, so do say hello and smile for the camera as we will once again be publishing a selection of photos on alderleyedge.com. If you take some good photos at the fair which you would like included in our gallery please do email them through to [email protected].
Tags: