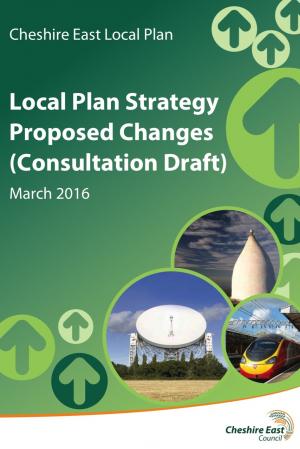 I've just read a letter in our parish magazine urging residents to make representations during the public consultation period ending April 19. 'To date the views of house builders and major land owners have persuaded the Council to allocate large greenfield sites for development,' states the author.
He adds that regardless of your views it is important to express your opinion on the revised plan as you can be sure house builders will be trying to persuade the Council to increase housing numbers. To date the developers have been very successful at getting large areas of land taken out of the Green Belt.
Okay, so that's just one person's view except the author of this particular letter is none other than Peter Yates who was chief planning officer of Macclesfield Borough Council for 26 years. If anyone knows how these 'public consultations' work he certainly does.
Nothing less than a cacophony makes any impression on council officials who regard public opinion with scarcely disguised contempt. We are uneducated rabble to be patronised and ignored (for our own good).
You may be sick and tired of this whole damn land-grab process but when your ex chief planning officer tells you to 'express your views' lest developers and land owners cosy up to the Council and have it all their own way it's wise to listen.
In my experience many of the participants involved in these grand schemes are usually long gone by the time reality hits home. You may recall the willingness with which MBC granted late night liquor licences to the big breweries despite overwhelming public objection.
By the time it became obvious that far from creating a 'European café culture all night boozing simply fuelled anti-social behaviour those who had championed the change had left the scene leaving residents to deal with the fall-out.
Clearly Mr Yates fears that vested interests will rule the day unless residents state their case loudly and in public. Given the scant regard shown to communities thus far he has a good point.
At the very start of the process Mr Yates offered to show Cheshire East a large number of brownfield sites suitable for housing development. That offer was never accepted and one has to ask why?
Could it be that the addition of those sites interfered with unspoken 'arrangements' made with certain parties?
I don't know the answer to that. I do know that when the man who ran the planning department for over quarter of a century tells us we must act to save our green spaces we should do so.
If digging up green fields while leaving ugly brownfield sites go untouched makes sense to you you may go back to sleep. If not act NOW.
To register your views on the Local Plan Strategy Proposed Changes, visit the Cheshire East website pages on the Local Plan.
Alternatively, you can fill in a comment form at Alderley Edge library.
The views and opinions expressed in this column are those of the author and do not necessarily represent those of alderleyedge.com.
Tags: