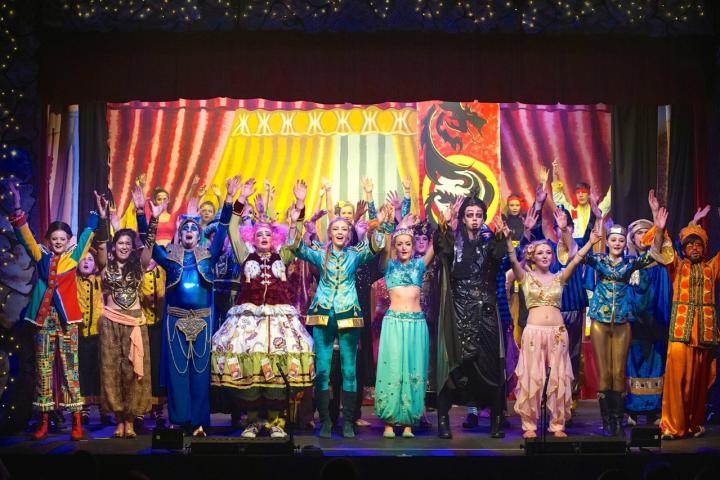 Since 2007 CHYPS (Cheshire Youth Pantomime Society) have performed their pantos each January at The Woodford Centre. Their sell-out shows have won several North West Amateur Theatre awards including Most Creative Panto (Snow White) and Best Principal Boy and Girl (Beauty and the Beast).
In January 2015 they will be performing Robin Hood – but they have a problem! They are short of Merry Men – and dancers.
CHYPS Chairman, Ian Hunt, said "As usual we were heavily oversubscribed at our auditions but this year we lost an unusually high number of our older boys who are leaving the area to go to university and very few older boys auditioned. CHYPS cast members are aged between 11 and 19 and we need boys who are 14 or older. They should be enthusiastic about the performing arts but don't necessarily need any experience. A good voice would be useful. Being a member of CHYPS requires commitment but is fantastic fun and is great preparation for students who want to go to performing arts college. The shows are staged to professional standards and are brilliant to take part in."
Panto Director, Sally Hunt added "We also need a couple more dancers. CHYPS pantos are full of fantastic musical numbers, including 5 or 6 dances. We are looking for girls who are probably currently in Years 7 or 8 at high school, or perhaps Year 6, but they should be trained to about Grade 3 or 4 standard."
CHYPS would love to hear from boys aged 14 or over, and dancers, who would like to be part of the next CHYPS show. Anyone interested should contact Ian Hunt on 07810 352773 or [email protected].
Tags: