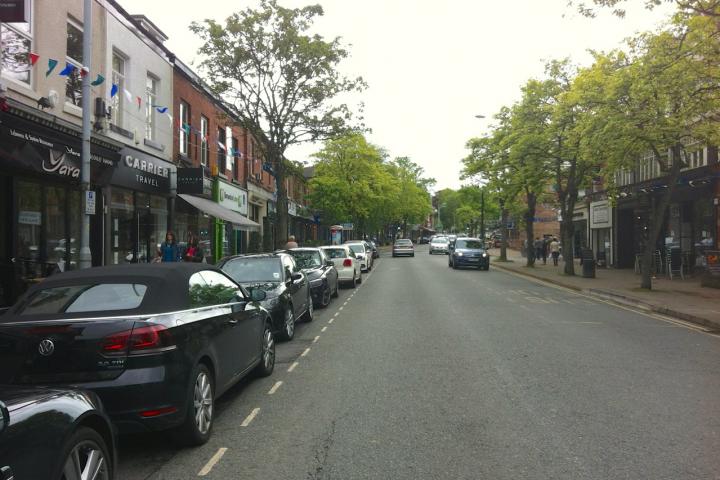 A programme of works will be carried out in the village centre starting on Sunday, 18th May, to ensure that the parking restrictions are enforceable on London Road and the side streets.
Works will commence at 6am on Sunday, to repaint the lines on London Road, between Macclesfield Road and Heyes Lane.
James Howard, Parking Services Manager attended a recent meeting of Alderley Edge Traders Action Group where he told them "A very high priority for me is actually put everything right in Alderley Edge that's not right.
"In order to enforce something you need three things. You need a legal order, you need the correct lines and you need correct signs. Just about the only two streets in Alderley Edge that meet all those criteria at the moment are Clifton Street and Stevens Street. The whole of London Road is unenforceable."
He added "Highways need to put up the missing signs, repaint the bays where they need painting and they need to do all the maintenance to bring it up to standard. There are not enough signs.
"Highways have got a plan to start putting things right this month. I want to make sure they know absolutely everything that needs putting right because what you want on London Road is a turnover of vehicles so somebody will come to a shop, spend an hour or whatever it takes to have a look round and then move on so somebody else can take that space. What you don't want on London Road is vehicles parking all day and leaving no space for people that want to look in the shops."
Speaking at the Parish Council meeting on Monday 12th May, Cllr Frank Keegan said "It will be the whole of London Road, signs and lines back in place, including the six spaces outside the Bar & Grill which will come under control of the parking wardens."
Tags: