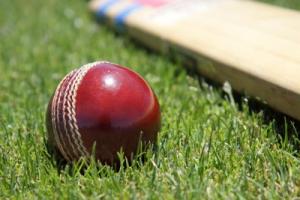 Having suffered defeats at 1st and 2nd XI level on the opening day of the season, and with no fewer than 11 regular 1st and 2nd team players unavailable for a variety of reasons, Alderley Edge went into their matches on Saturday against former triple champions Nantwich as clear second favourites. Out of adversity, however, came two great performances and maximum points.
At Nantwich, the home side collapsed from 105-3 to 127 all out, excellent bowling from Simon O'Brien, Charlie Reid and Tom Foreman making the most of a pitch which generally favoured bowlers. Additionally, despite putting down a couple of very difficult chances, Alderley's fielding showed far greater zest and vitality than it had the previous week, with every possible run being saved. Even so, against a very powerful bowling attack, reaching the target was never going to be a foregone conclusion, but solid contributions from Alan Day, Jon Steele, Reid and Foreman saw Alderley home to win by 4 wickets.
Unavailability appeared to have hit the 2nd XI especially hard, but a tremendous effort by a team consisting largely of a combination of gallant veterans, junior and lady players brought about a victory that was as impressive as it was unexpected. Cheadle Hulme School starlet Eddie Fluck laid the foundations with a stylish 54, and with good support from all-rounders Dan Fesmer and Will Chalk, Alderley ran up a decent score of 167-6 from their 50 overs. Brilliant bowling from Fesmer and the Bateman brothers James and Harry quickly had the opposition in trouble, and despite some lower order resistance Nantwich were dismissed for 120.
The euphoria was not repeated on Sunday when another weakened 1st XI suffered a predictably resounding defeat against the strong side from Lancashire Farnworth CC in the National Knock-out, but this was only a minor disappointment after such a successful Saturday.
Match report by Rick Davis.