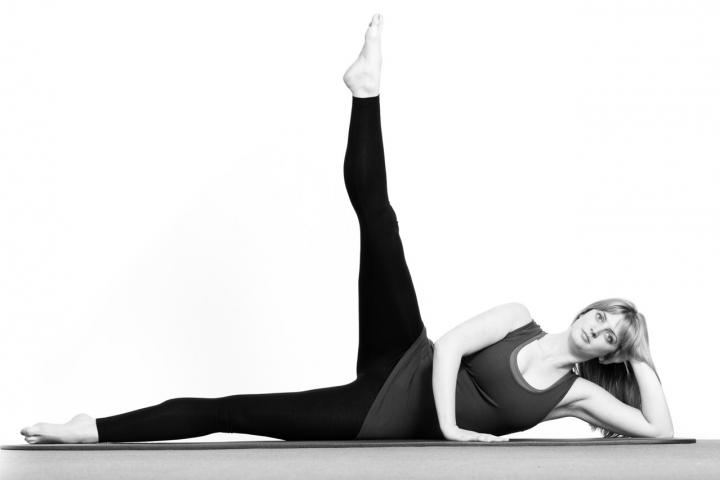 Promotional Feature
"2014 is a really exciting time for us" said Jan Bowen, Studio Director for Alderley Pilates. We are launching our biggest ever programme of classes including 10 daytime, evening and Saturday Beginners classes.
At this time of year people tend to make resolutions and think about health and fitness as part of these. The dull days of Winter can also make us feel a bit sluggish and Spring still seems some time away. So its a good time to experience the benefits of Pilates which can make you feel both energised and relaxed, and longer, leaner and stronger too! This effective method of exercise has been around since Joseph Pilates opened his original studio in New York in the 1920s.
Pilates became popular in Britain in the mid 1990s with the creation of Body Control Pilates which will soon be celebrating its 20th birthday as Britain's leading Pilates training organisation. Body Control Pilates aims to be the " gold standard" in Pilates teaching offering well qualified teachers, committed to continuing training and development, and small group classes so that each client gets individual attention. Indeed we cherish each client and are keen that everyone enjoys the health benefits of the Pilates method.
Alderley Pilates is the leading Body Control Pilates studio in this area. It offers graded classes from Beginner to Advanced as well as private lessons, studio sessions (where clients work on personal programmes) and workshops led by its own and visiting teachers. Private lessons and studio sessions also include the latest state of the art Reformer machines for added challenge.
"We think the setting for Pilates is important" says Jan. "It needs to be warm, bright. clean and welcoming. It should have an atmosphere of calm and peace."
The dedicated Alderley Pilates Studio is in a rural setting in Nether Alderley, just off the A34, with free on site car parking and excellent access from Alderley, Prestbury and Wilmslow.
Our new programme of classes includes some morning classes at 9.15, ideal after school drop off. In February we will be adding extra classes including Cardio Pilates, more Pilates and dance fusion (come and dance with our trained dancer Kate) and a Pilates and Pregnancy class. We also have a programme of sports related workshops including golf, horse riding, running and tennis and the next is Pilates for Golf on Monday February 17th with Master Teacher Cameron Angus.
So if you are new to Pilates there are classes that you can join now. If you already have some Pilates experience, or do Pilates elsewhere, then you are welcome to call the studio and arrange a sample lesson in our dedicated Pilates studio with our Body Control Pilates trained teachers.
Finally our 5000 free lessons offer to local schools and charities has been well received and we have already supported over 20 local events. If you received a voucher then please contact the studio straight away to book into your class. A further tranche of vouchers will be available in the Spring but you can contact the studio to reserve some now. Local schools, PTAs and registered charities can apply.
Contact the studio on 01625 860475 or email [email protected] or visit our website at www.alderleypilates.co.uk.
Click here to view the new timetable for January 2014.
Tags: