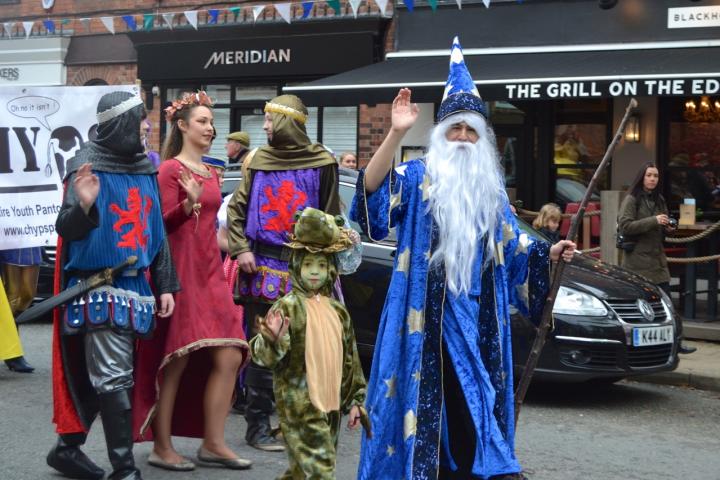 Organisers of the Alderley Edge May Fair held their first AGM recently where they announced plans for next year, which include applying for charitable status.
Christine Munro, who had organised the very popular event for the past three years, said the May Fair had once again been successful and that they already had lots of plans for 2014, to bring something different to the event.
Ms Munro thanked all those whose who had provided advice, help and support, saying "Each year our database of helpers and supporters has grown and it makes the organising and running of such a big event so much easier when you have more names to call on.
"We are still looking for more, so if you think you might be able to give a hand in any way please don't hesitate to let us know."
Geoff Hall, Vice-Chairman of the Committee, spoke about the primary aims of the May Fair, which is a non-commercial, volunteer driven event.
Geoff said "This year for the first time we produced a Constitution as a first step towards applying for charitable status. In that Constitution we state our aims as being to provide a community event in Alderley Edge for the benefit of the inhabitants of Alderley Edge and its surrounding districts; to encourage the goodwill and involvement of the wider community; to foster community spirit and encourage civic pride; and to provide a platform for local organisations – commercial, charitable, educational and others – to promote their activities to the public. That is what we did this year.
He added "But, while it is not our primary aim to raise funds for charity ourselves, we have made it our final aim to distribute any excess monies raised by the May Fair to local charities. What do we mean by excess monies? Our priority is to carry forward a sufficient surplus to be able to put on next year's May Fair. We haven't yet quite reached that point of surplus but we are getting there and with the right effort could do it in 2014.
"When we do create a sufficient surplus then we want to find ways to support local activities in the village, especially providing care for the elderly – who are often overlooked in favour of other kinds of charity."
Plans for the 2014 May include a Fun Run, to take place on the Friday evening 16th May. This is being organised by the Running Bear and an application to close for the road has been submitted. Additionally, it is hoped that a number of events will take place the week prior to the May Fair, such as a quiz, bowling match and possibly a Bed Race, or something similar, that encourages more public participation.
Organisers will be looking for a May Fair King and Queen for next year's event, nominations are to be sent in after Christmas so will have more information nearer the time.
If you would like to volunteer to help with the 2014 Alderley Edge May Fair email Geoff Hall or Christine Munro.
Tags: