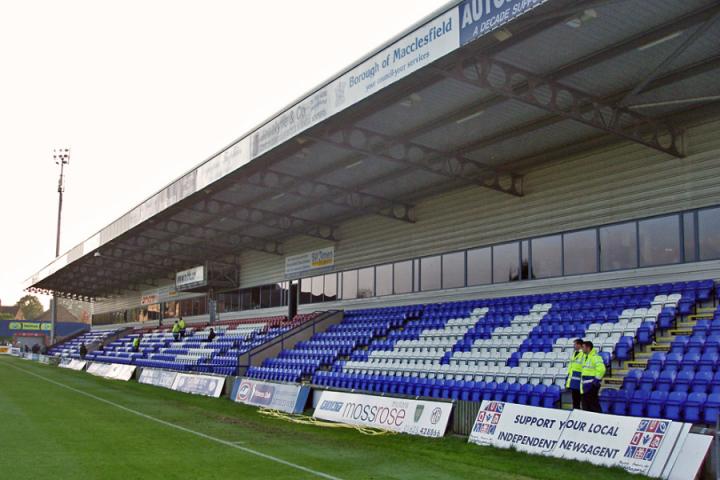 Cheshire East Council looks set to sign a deal with Macclesfield Town FC to acquire the freehold of their Moss Rose ground for £285,000.
The Council says the deal will see the club escape financial difficulty, by enabling them to consolidate their debts.
It is believed that the historic deal will result in the club becoming the first senior club in England to become community owned without suffering an insolvency event.
Cheshire East has confirmed that the football club will remain at its current home until a new stadium is built in the future.
The decision is subject to an extraordinary Cabinet meeting to be held on Monday, June 10th, at noon.
Leader of Cheshire East Council Michael Jones said: "Macclesfield Town Football Club is part of our heritage and we should not – and cannot – lose it.
"We are incredibly proud of their achievements and it is unfortunate that they have succumbed to the financial pressures exacerbated by circumstances. But they are not the first football club to run into difficulties.
"It is in times like this that Council's can and should play a part, after all the club is incredibly important to the town's identity and adds to the visitor economy enormously, providing much-needed jobs and prosperity.
"We have a good relationship with the club and we wanted to do what is right for them, the fans and for the people of Macclesfield.
"We will ensure that the club has the option to buy back the asset in the future when they are in a position to do so as a community owned club."
Macclesfield Town FC director Barrie Darcey said today: "This arrangement gives the Club the cash flow it needs at a difficult time but it also creates a club that will be genuinely owned by and anchored in Macclesfield.
"The Council's help in this process has been absolutely invaluable. Everyone at Cheshire East has been enormously helpful and we thank them for their support.
"We would encourage everyone to get involved in the new community venture. We now have a vehicle to take the club forward with confidence."
Share you views on the Council's plans to buy the Moss Rose ground via the comment box below.