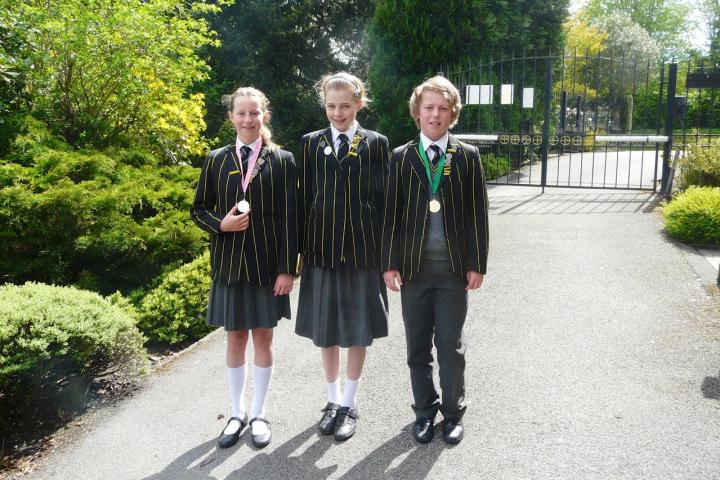 Following the Independent Association of Prep Schools (IAPS) Swimming Championships in Crawley at the weekend, The Ryleys is celebrating the successes of three of its senior pupils.
Huw W, a Year 6 pupil from Prestbury, breezed through his heats and went on to win his U11 25m butterfly final comfortably, taking the Gold Medal in a new personal best time of 14.97 seconds.
Huw's sister Charlotte, from Year 7, was narrowly beaten into Silver Medal position in her final, also in the 25m Butterfly. As well as setting a new personal best, in a time of 14.80 seconds, she also recorded a faster time than brother Huw for the first time ever!
Georgina D, who lives in Mobberley, made it through tough competition to reach the final of the Breaststroke, where she came in 6th - a great result in a very quick final.
Paul Jakubowski, Head of Sport, said "All three children train incredibly hard and are totally dedicated to their sport. We are hugely proud of all of their achievements which serve as inspiration to the whole school as we focus on swimming and water safety this term."
Tags: