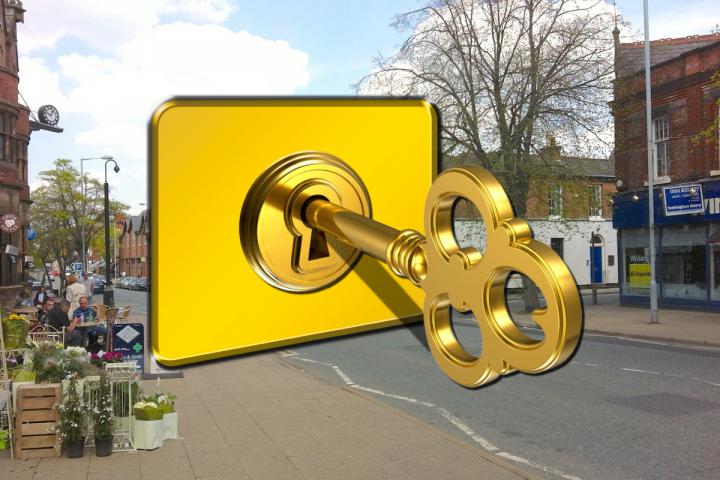 The draw has now been made to find the winner of the Golden Key to Alderley.
The following 20 numbers have been drawn at random.
1539, 1613, 1742, 1750, 1793, 1830, 1922, 1995, 2195, 2274, 2392, 2464, 2625, 2748, 2787, 2802, 2806, 2818, 2917 and 2930
The programmes were numbered from 1500 to 2999.
If your programme contains one of the winning numbers above please go along to Mr Simms Sweet Shoppe (before 5pm on Wednesday 22nd May) to claim a free bar of chocolate.
Inside one of the bars will be a Golden Key to Alderley which will provide the lucky winner with the 'Freedom of Alderley' for one weekend, worth an estimated £1000.
Local businesses have put forward a selection of prizes which will enable the winner to enjoy an overnight stay, three meals, champagne, a haircut, a beauty treatment, teeth whitening and children's treats. The winner can then follow up their weekend of indulgence with a three day juice detox.
In the event that no one finds the Golden Key, because not all 20 winners come forward, or all the programmes have not been sold, then the organisers will choose one of the other numbers that has claimed their bar of chocolate, at random, to be the winner of the Golden Key.
So if your programme has one of the numbers above and your bar of chocolate does not contain the Golden Key you could still be in with a chance of winning - so please make sure you provide your name and contact details when collecting your chocolate bar.
We will be publishing a selection of photos from today's May Fair shortly, if you have any good photos you would like published on alderleyedge.com then please email them to me at [email protected].
We hope you all had a wonderful day!