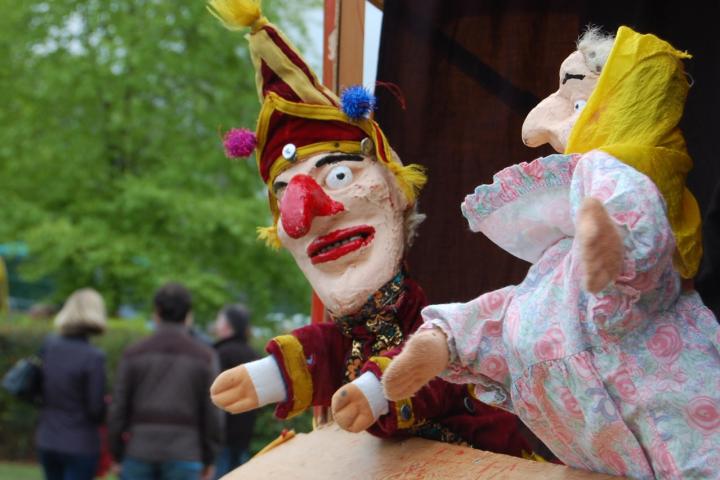 The Alderley Edge Mayfair is entering it's 3rd year and is growing from strength to strength. We are really looking forward to this year's fair on 18th May which promises to be bigger and better than ever.
In order for some of our events and ideas to come to fruition we need some help, both physical bodies and the loan of some random articles!
If you can help in anyway on the day (or the day after clearing up!) please do get in touch – it's so very much appreciated. Even half an hour can make all the difference just making sure people know where they are going.
We are also looking for some small, easily erected tents. These are simply so that the performers can get changed next to the arena and so people who are taking part in the parade have somewhere to leave their belongings. Any offerings will be gratefully accepted.
We could do with some 'usherette' style trays for selling programs and also any money belts that people may be able to lend us.
Finally! We are also after a convertible car that can take part in the parade to carry our Alderley May King and Queen in style! We would need it for about an hour max, and obviously we will need you to take on the role of chauffeur! Again any offers of help would be much appreciated.
This event brings a lot of enjoyment to people in the village but it can't happen without a lot of behind the scenes help so please do get in touch if you feel you can offer any help.
The Committee can be contacted by email, by writing to Alderley Edge May Fair Committee, The Festival Hall, Talbot Road, Alderley Edge SK9 7HR. Alternatively text or call 07788565018.
This is a member post by Kath Foster.
The next Alderley Edge May Fair meeting will be on Wednesday 13th March at 7.30pm at The Yard on South Street.
Christine Munro said "We have just 10 weeks to the May Fair day and things are really coming together now. We hope you will be able to join us on Wednesday.
Tags: