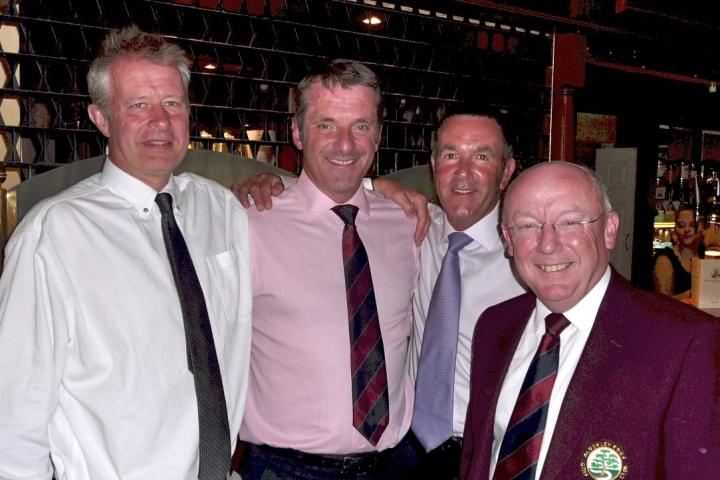 Golfers were blessed with beautiful sunshine for the 2011 Charity Golf Day which took place at Alderley Edge Golf Club on Friday, 3rd June.
Once again it was a great success with this year's proceeds going to The Alzheimer's Society - the chosen charity of Captain, Dave Lee.
Sixteen teams, each consisting of four players, participated in the tournament and the winning team was Calder Peel.
The team of Harry Calder, Bob Pindar, Mike Gorman and Carl Edwards won for the second consecutive year with 83 points. Graham Sumner's Young Generation team came second and OCF were in third place.
This year's tournament raised £2,716, bringing the total amount raised since Brian Foden began this event to nearly £70,000.
The Charity Golf Day was set up by Brian Foden in 1996 and is supported by Alderley Edge Golf Club members, local businesses and players from other clubs in the area.
Photo: The winning team (l-r): Bob Pindar, Harry Calder, Carl Edwards, with the club Captain, Dave Lee.
Tags: