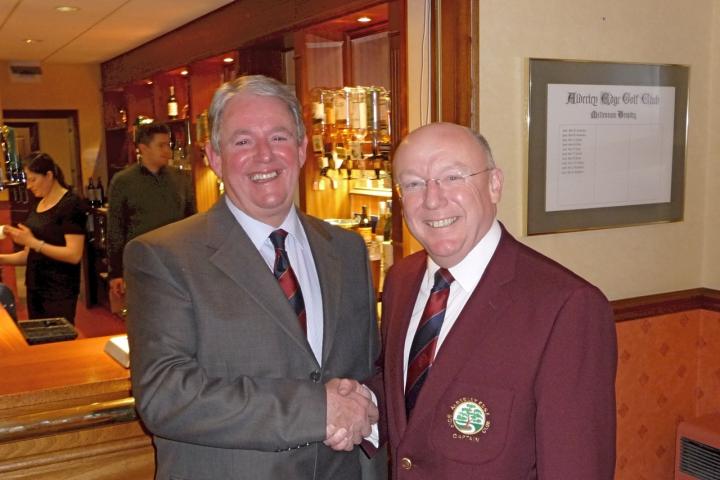 At a well attended Alderley Edge Golf Club Gents Annual General Meeting, Dave Lee was elected as Captain, and Dion Broadhurst became President for 2011.
The newly elected Captain, originally from Alsager, and a club member for nine years, said that he looked forward to an enjoyable and competitive year. Dave announced that his chosen charity for 2011 is The Alzheimer's Society, a membership organisation, working to improve the quality of life of people affected by dementia in England, Wales and Northern Ireland.
Dion, who can claim the rare distinction of being related to founder club member Albert Rathbone, gave an amusing summary of his 31 years as a member.
The club's Junior Captain is 16 year old Tom Lawton, who has had a tremendous year in 2010, getting his handicap down to 2 and making his Cheshire Boys team debut.
Pictured: President, Dion Broadhusrt, left, and Captain Dave Lee.
Tags: