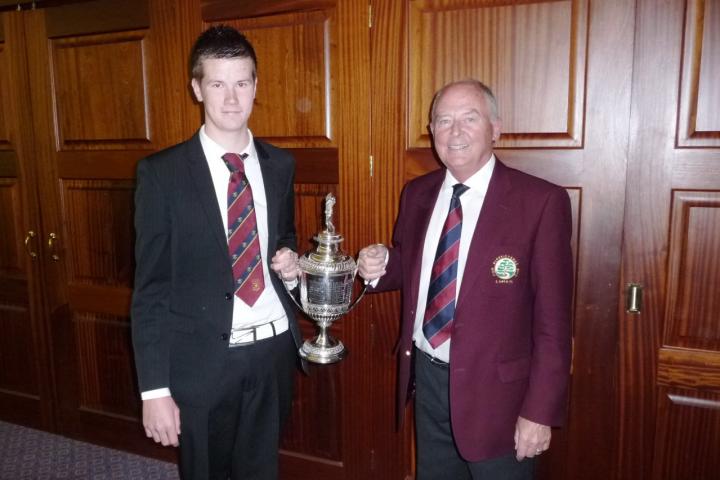 Alderley Edge's coveted Challenge Cup was played through some heavy rain showers yesterday.
Dating back to 1922, when it was donated by a club member who preferred to remain anonymous, the Challenge Cup is regarded as Alderley Edge Golf Club's handicap championship.
The winner was Harry Sexton, 19, from Alderley Edge with a superb score of 67-1=66. He beat Norman Burns, who also had a 66, on a card playoff.
Harry is pictured above with club Captain Brian McGuire and the magnificent trophy.
Tags: