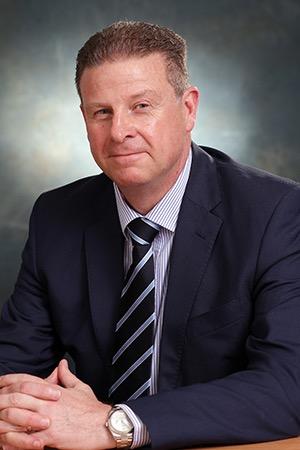 Cheshire East Council is set to appoint a new interim chief executive, David Parr OBE.
David, who was chief executive at Halton Borough Council for 18 years, has been identified as the preferred candidate by the council's appointments committee.
As this is an important decision, the recommendation of the appointments committee has to be approved by full council on 18 October before a formal appointment can be made.
If approved, he will be contracted at a daily rate of £1200 plus VAT and 15% mark up (equates to £1380 plus VAT) and working the equivalent of 3 days per week - which the Council says is affordable within the current Corporate Services – Directorate budget for the 2023/24 financial.
David has extensive experience in local government, having been chief executive in three authorities, including former Macclesfield Borough Council (before it was reorganised as part of Cheshire East Council in 2009).
In 2019, David was awarded an OBE for services to local government in Halton and Cheshire and prior to this he was awarded an Honorary Doctorate in Business Administration by the University of Chester for services to Cheshire and local government.
Councillor Sam Corcoran, leader of Cheshire East Council, said: "I'm delighted that someone with David's experience has been identified as Cheshire East Council's interim chief executive. The chief executive role plays a critical part in us navigating our way through the challenges that local government is facing and enables us to deliver against the priorities that we have for the borough.
"I would like to thank Dr Lorraine O'Donnell, as our departing chief executive, for her work and wish her well in her new role. Lorraine's contribution to developing the organisation we are today has been significant and invaluable. This has been a time of change for Cheshire East Council and Lorraine has been a driving force, supporting and delivering our vision for the borough. The work continues to find a new permanent chief executive, and David's leadership in the interim, will help us in the next stage of our journey, seizing new opportunities and meeting the challenges that we have ahead of us."
Councillor Craig Browne, deputy leader of the council said, "I'm pleased to support the recommendation of David's appointment, to full council. He is an experienced leader with a track record on making a difference across Cheshire and Halton. His local knowledge will be a great asset while he supports us as the interim chief executive. He is joining us at a challenging time especially in respect to the financial position of local government and more specifically in Cheshire East, where we are where we are seeking to understand the impact of the government's decision to cancel HS2.
"Lorraine joined Cheshire East Council just as the first COVID lockdown began. In her three and a half years as chief executive, Lorraine has supported the organisation through the duration of the pandemic. This has included leading significant changes to working practices for our officers and councillors alike. Lorraine can be proud of many achievements – not least supporting the move to the committee system – a significantly different form of governance and decision-making for the council. The organisation is now in a strong position - I thank her and wish her luck for the future."