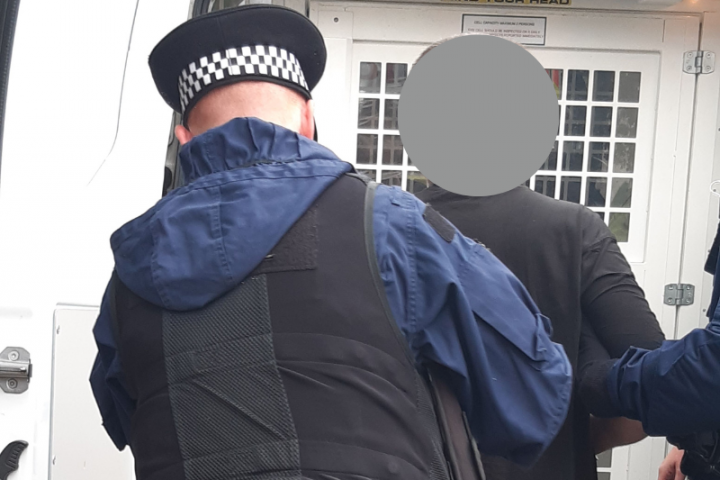 Three people have been arrested in relation to burglary and handling offences after early-morning raids in Stockport.
Two men, aged 49 and 36, are in custody on suspicion of handling stolen goods after being arrested in Stockport town centre following a joint operation with Cheshire Police, who arrested a 46-year-old man in Marple on suspicion of burglary. He also remains in custody for questioning.
The arrests relate to items including jewellery, cash and bank cards stolen during two burglaries in Wilmslow in April 2023 and coincide with the launch of Operation Acquire in Greater Manchester.
Items recovered from the Stockport town centre warrants are being examined and are believed to be linked to one of the Wilmslow burglaries.
Detective Chief Inspector Mark Whittaker from CID East at Cheshire Police, said: "I would like to take this opportunity to thank all the officers who have been involved in these operations in Stockport today.
"Being part of joint operations with our colleagues shows how committed we are in working towards a common goal and joint actions such as this highlight how we are continuing in the fight against crime within our own communities and across borders."
Detective Sergeant Matthew Tarr, from Stockport's Neighbourhood Crime Team, said: "We work a lot in partnership with Cheshire as they are the neighbouring force and criminals will often operate in both force areas.
"Burglary – and associated handling of stolen goods - is a priority for us along with vehicle crime and anti-social behaviour.
"Neighbourhood crime including vehicle-related theft, domestic burglary, theft from the person and robbery of personal property have a huge impact on individuals and their communities, and won't be tolerated.
"We will always act on intelligence and urge anyone with information or concerns about criminality to contact police."