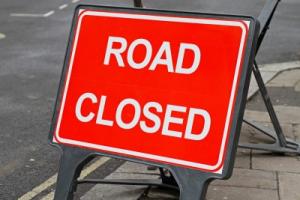 Congleton Road will be closed next week to allow Cheshire East Highways to carry out jetting works.
It is anticipated that the jetting of the highways drainage system will take place from Monday 5th June to Friday 9th June between the hours of 9.30am and 2.30pm.
Councillor Craig Browne explained "Jetting works are carried out in addition to regular gully clearance activities, in areas where a particular issue has been identified, eg where multiple gullies have been cleared, but the sewer connections have been found to be blocked.
"This can happen for a number of reasons, but may include mortar run off from nearby construction works or developments. In some cases, blockages or obstructions can affect the sewer network, which then becomes the responsibility of United Utilities."
The road will be closed between Macclesfield Road and the roundabout at the end of Melrose Way (the Alderley Edge bypass) in Nether Alderley.
The alternative route will be via the following streets: - Congleton Road, London Road, Wilmslow Road, Harden Park Roundabout, Melrose Way.
Pedestrian and cyclist access to any premises situated within the temporary closure will be maintained at all times. Vehicular access will be maintained for emergency vehicles and residents where possible.
If you have any enquiries relating to the works please contact Cheshire East Highways on telephone number 0300 123 5020.