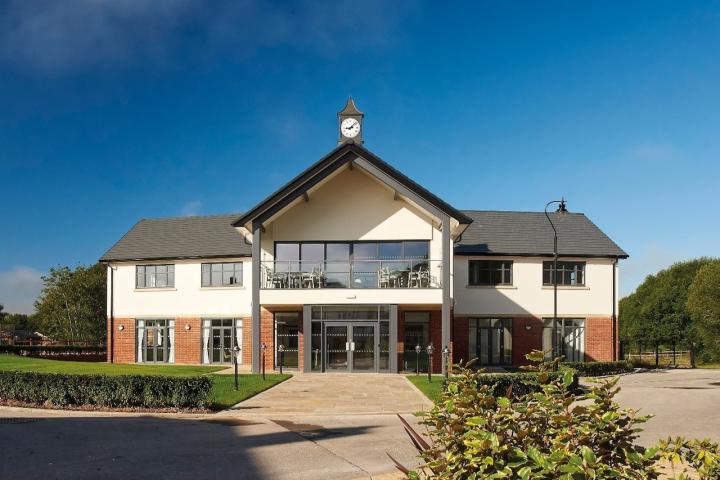 Promotional Feature
Jones Homes is inviting house-hunters for coffee and cake at Sanctuary Wilmslow to showcase the selection of new homes which have been completed within this exclusive gated community.
The housebuilder is hosting the event on Sunday 4 June between 12pm and 5pm at the development for active over 55s, off Coppice Way.
Refreshments including freshly baked cake from a local bakery will be served inside The Clubhouse – a state-of-the-art facility at the centre of Sanctuary Wilmslow which, as well as a function room, also offers residents access to a spa with a gym, sauna and steam room, hair and beauty treatment suite and two residents' lounges.
Visitors will be able to learn more about a selection of new two and three-bedroom cottages which are now ready to move into at Sanctuary Mews – the second phase of houses being built at Sanctuary Wilmslow – as well as about the Agency Assist scheme which can help make their move easier.
Simon Whalley, Sales Director at Jones Homes North West, said: "We are creating an innovative new community at Sanctuary Wilmslow and are keen to share it with everyone. What better way is there to share your latest news with someone than to invite them over for a chat over a slice of cake and a cup of tea or coffee?
"We expect a good turnout at the event as more and more buyers over the age of 55 are being attracted to Sanctuary Wilmslow by the chance to live a new kind of easy-going lifestyle, in a secure gated environment, where there is an on-site management team just a call away to take care of chores such as housework, garden maintenance and laundry, leaving residents to enjoy their leisure time in beautiful surroundings."
Jones Homes is building a total of 73 new homes over two phases at Sanctuary Wilmslow. The developer has built all the 33 two and three-bedroom apartments and cottages in the first phase of the development and is to deliver 40 new homes, a mix of two and three-bedroom apartments and cottages at Sanctuary Mews.
Simon said: "So far, we have sold all but one of the new homes we have delivered in phase one here and expect there to be the same strong demand for the second phase of properties.
"We now have five cottages which are ready to move into and people attending the coffee and cake event will be able to look round these, as well as taking a tour of our stunning show homes and our impressive Clubhouse, which has an amazing array of facilities and has quickly become the social hub of the development.
"Visitors will also be able to find out more about our Agency Assist scheme which can offer help with selling their existing home."
Under Jones Homes' Agency Assist scheme, Jones Homes helps market the customer's existing home after a realistic selling price, provided by independent estate agents, has been agreed. The housebuilder will hold the customer's chosen plot for six weeks, liaise with the estate agent and pay up to £3,000 towards the agent's fees.
The selection of new homes currently available to reserve at Sanctuary Wilmslow includes two-bedroom apartments, priced from £389,950, and two and three-bedroom cottages, from £419,950.
For more information, visit jones-homes.co.uk.
Photo: The Clubhouse at Sanctuary Wilmslow, where Jones Homes is holding a coffee and cake event for house-hunters on Sunday 4 June.