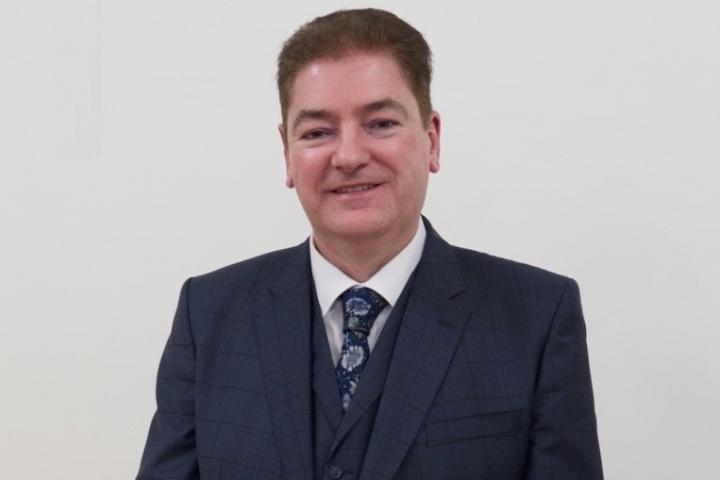 The candidates for the upcoming Cheshire East Council election, representing Alderley Edge, have been announced.
Residents in Alderley Edge will have the choice of three candidates to fill one seat, when they go to the polls on on Thursday, 4th May.
The candidates standing are:
Curran, Carl - The Conservative Party
Browne, Craig Julian - Alderley Edge First *
Boxer, Emma Lena Katerine - Green Party
I will publish brief interviews with each of the candidates, in the order in which I receive a response to my request. Use the tags below to locate the other candidate interviews published to date.
Please tell me about yourself - occupation, how long you have lived in Alderley Edge, interests, family etc
I have lived in Alderley Edge for 27 years, having moved here in 1996 after I graduated from the University of Manchester. From 2004 to 2019, I ran my own business based in the village, working as a Management Consultant to charities and other third sector organisations.
I have represented Alderley Edge at Cheshire East Council for the last eight years and became Deputy Leader of the Council in 2019. As part of my role as Deputy Leader, I also represent the Council on the Board of the bioscience hub at Alderley Park Ltd.
Are you a member of any local groups or societies?
Having lived in Alderley Edge for more than a quarter of a century, I feel that I am part of the fabric of our village. I am a member of our Community Speedwatch team, a volunteer at Alderley Edge Library, as well as being part of the clock-winding rota at the Methodist Church.
I am a member at the Union Club and prior to the pandemic, supported the Love Alderley Business Liaison Group.
During the pandemic, I delivered portions of fish and chips as a teatime treat to residents who were shielding, whilst I also delivered home food orders for Grantham's and essential medicines on behalf of Cedric's pharmacy.
Why have I decided to seek re-election?
I am seeking re-election because I feel there is still work to be done in Alderley Edge and because I feel that I am still able to make a difference.
When I was first elected, I set myself a target to rebuild positive relations between this community, the Parish Council and Cheshire East Council. I think it is apparent that this has happened, with an unprecedented level of investment in local road repairs and improvements to our village park, such as a new children's play area and outdoor gym equipment. I have also overseen the building of a new medical centre for the village and redevelopment of the Festival Hall.
What would you consider to the important issues facing Alderley Edge?
Alderley Edge is already a beautiful place to live in and we have a number of community groups that form the bedrock of our village; however, further investment in the public realm will be important to help keep Alderley Edge looking like a smart place to live, work and visit.
We have recently seen the resurfacing of a significant section of London Road & Ryleys Lane, as part of the introduction of the 20mph zone and this has helped to smarten up the centre of our village; however, it is over 25 years since the footpaths on London Road were relayed and they are now beginning to look rather tired as a result.
What do you hope to achieve and how in the next four years?
First and foremost, I will continue to be guided as I always have been, by the needs and aspirations of the residents and businesses of Alderley Edge. The last four years have seen accelerated investment in road repairs, but over the next four years I would like to put more emphasis on improving our footpaths. I also want to see more investment in our green spaces, including not just the Playing Fields, but also the park at Beech Road.
Finally, working with bus operators and Alderley Park Ltd, I hope to deliver an enhanced bus service between Macclesfield, Alderley Edge and Wilmslow, providing a key transport link for those who rely on it.
What experience and personal qualities will you bring to the role?
On the day I was elected in 2015, I recall saying that I wouldn't get everything right, but that residents could be assured that I would never give less than my best as their councillor. Whilst I have undoubtedly made the odd mistake, I hope everyone would recognise that I have served the community of Alderley Edge with both diligence and passion and have always tried to do my best for them.
I believe in hard work and will continue to work tirelessly to deliver on the aspirations of the residents of our village, as I have sought to do over the last eight years. I will continue to make myself as available and accessible as possible, whether that is through my face-to- face surgeries at the library or via my various social media accounts.
Why should Alderley Edge residents vote for you?
As a long-standing resident of the village, I would hope that the residents of Alderley Edge look at me and recognise me as "one of their own". I would also hope that they see me as someone who genuinely cares for the village and who works hard to achieve the best possible outcomes for our community. I hope that my track record over the last eight years serves as a demonstration that a vote for Craig Browne is to re-elect a safe pair of hands, as well as a person who is prepared to defend their interests and who will always put Alderley Edge first.
As an independent, I have no allegiance to any national political party and my only ideology is to serve the residents of Alderley Edge to the best of my ability.
*current councillor.