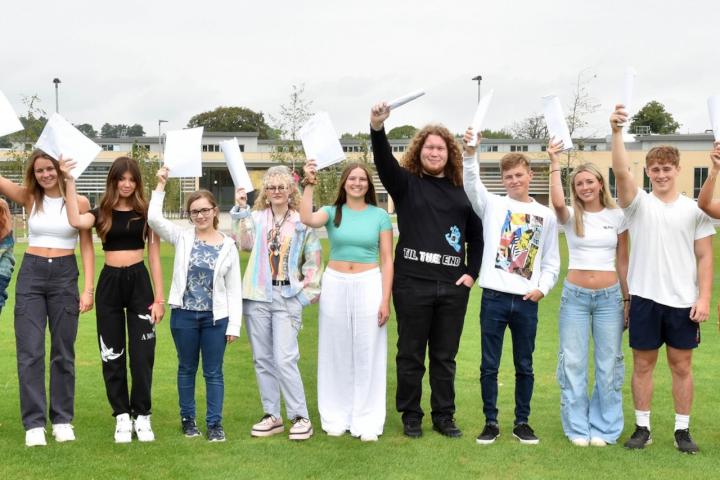 Promotional Feature
The Sunday Times Parent Power Guide 2023 has recognised King's as one of the Top 10 Independent Schools in the North West.
Parent Power 2023: Best UK Schools Guide and League Table identifies the highest-achieving state and independent schools in the UK ranked by their most recent moderated examination results. Schools are ranked on their average performance using A-level and GCSE outcomes from summer 2022, the first post-Covid examinations.
The table for the Top 10 Independent secondary schools in the North West puts King's in 7th position.
King's Head, Jason Slack, says: "We are thrilled to have our students' and teachers' hard work recognised in this way."
"In this year's GCSE and A-level examinations, our pupils were exceptional in their work ethic and showed a great deal of resilience and determination to overcome the disruption to their studies during the prior two years."
"The school's academic results are an important measure of success, but for us, our students' wellbeing and equipping them with life skills is every bit as important. Our pastoral care and extra-curricular programmes are excellent, and these help us in supporting our students to achieve the very best outcomes. King's students engage in a wide range of activities including clubs, sports, outdoor pursuits and performing arts which help to develop character alongside academic abilities. Our pupils leave us with the confidence, skills, mindset and academic achievements to join the best universities across the country to study a diverse range of courses."
Mr Slack added: "Earlier in 2022, we received the grading of 'excellent' in all aspects in our ISI Inspection and this report, along with league tables, are important sources of information for parents in selecting a school for their child or children."
Tags: