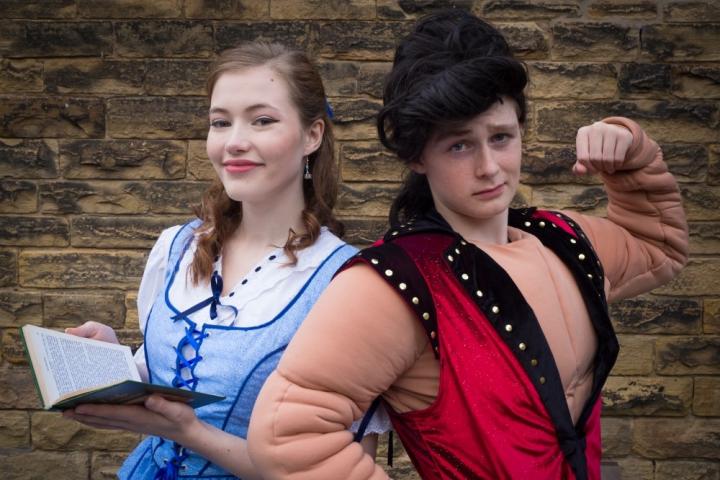 Beauty and the Beast! It might be a tale as old as time, but it's being brought right up-to-date in this year's pantomime from Cheshire Youth Pantomime Society (CHYPS).
Beauty and the Beast is the latest production from this award-winning theatre company, running once again at the Evans Theatre, Wilmslow Leisure Centre, for six performances from 4th to 8th January 2023.
A talented group of 11 to 19 year old singers, dancers and actors, will perform a show packed with current and classic songs, and backed by a live band.
CHYPS Director Sally Hunt said, "We're seriously excited about this year's show, and so happy to be back at the Evans Theatre – even by our high standards, Beauty and the Beast promises to be a wonderful and memorable production! The audience can expect to see a traditional, family pantomime staged to a near-professional standard, and performed by an incredibly talented and high-energy teenage cast, many of whom are serious about performing arts as a career.
"They'll hear over twenty beautifully sung musical numbers, see spectacular dancing choreographed by a West End dancer, and hear music from a brilliantly talented live band. Beauty and the Beast is a wonderful family event for ages 3 to 103, and it'll have the audience laughing, crying, and dancing down the street at the end of the night!"
Abi Beton plays Belle; Abi is 17 and a longstanding CHYPS performer – this will be her sixth show, having first played a villager in Cinderella back in 2017 at the age of 11. Abi said, "I feel very privileged to have the chance to play Belle this year. It's been such a wonderful experience and I can't wait to bring her to life on stage."
Alex Connolly, 16, plays the Beast, and is also a six year CHYPS veteran. Alex said, "I am really excited to be playing the Beast this year for CHYPS. The Beast is a complex character to act out, which can be challenging at times, but I can't wait to perform it in January."
Tickets can be at www.chypspanto.com.
Photo: Abi Beton as Belle, James Walton as Gastoff.
Tags: