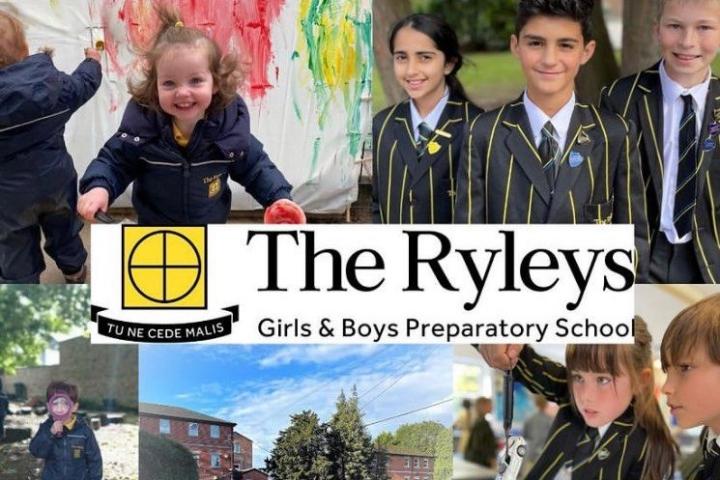 Set in the heart of Alderley Edge, The Ryleys School is one of Cheshire's best independent schools, accepting pupils from age 1 to 11.
School Tours
This independent prep school takes an individual approach to admissions with each interested family invited for a tour with the Headteacher. Tours take around one to one and a half hours and include an individual discussion about your child, your ambitions and goals for their education and a personal tour around the extensive grounds to see the school, teachers and pupils in action. Visitors always comment on the pupil's happy demeanour and lovely manners.
Just as all children are individuals, the school believes finding the right school for your child deserves individual attention.
Some interesting facts about The Ryleys School
Did you know?
The school has been in Alderley Edge since 1877.
Originally a boys only school, The Ryleys has been welcoming girls since 2009 and is now around 50:50 boys and girls.
Each child at the school (from age 1) receives specialist teaching providing the best opportunities for every child to identify their own individual strengths.
Specialist teachers including Maths, English, Science, Music, Art & Design, French, PE & Drama ensure that each child's strengths are nurtured from a young age and differences celebrated.
Class sizes are small at around 16 pupils per class.
The school has its own heated outdoor pool used for swimming lessons, water polo and kayaking.
Along with the large grass playing fields, the school also have multiple Astroturf pitches and an onsite climbing wall.
The Nursery, Pre School & Pre Reception classes are open 12 months a year from 7.30am to 6pm.
The school operates with 4 houses, Elstob, Waterhouse, Hoyle & Wilson. The houses are named after 4 ex pupils who served in the First World War. Pupils earn house points throughout each term and take part in inter house championships.
Global Perspectives combines Geography, History & Beliefs and Values into one fascinating subject bringing the world into perspective for young inquisitive minds.
A tradition of excellent sportsmanship is carried on today with frequent interschool matches played in football, hockey, netball and tag rugby.
Lessons are brought to life with regular school trips to re-inforce classroom lessons.
Over 35 extra-curricular clubs are on offer to pupils ranging from archery to water polo, sewing to sailing.
Wrap around care is in operation for all pupils from 7.30am till 6pm and action packed holiday camps arranged onsite too.
Having been provided the opportunity to explore a huge range of subjects through their junior years, pupils at The Ryleys School are supported through the selection process for senior schools with high levels of success. The school's long history and relationships with local senior schools, ensures each individual child find the senior school which best meets their strengths and continue to develop when they leave The Ryleys School.
Families at The Ryleys often comment on the fantastic community feel which exists at the school created by excellent communication and frequent social events.
The Ryleys School is truly unique and provides an incredible breadth of opportunities for young inquisitive minds to explore and develop, all set in an outstanding setting in the heart of Alderley Edge.
Definitely one to add to your 'must visit' list this Open Day season.
The Ryleys School – Inspiring children since 1877
Tags: