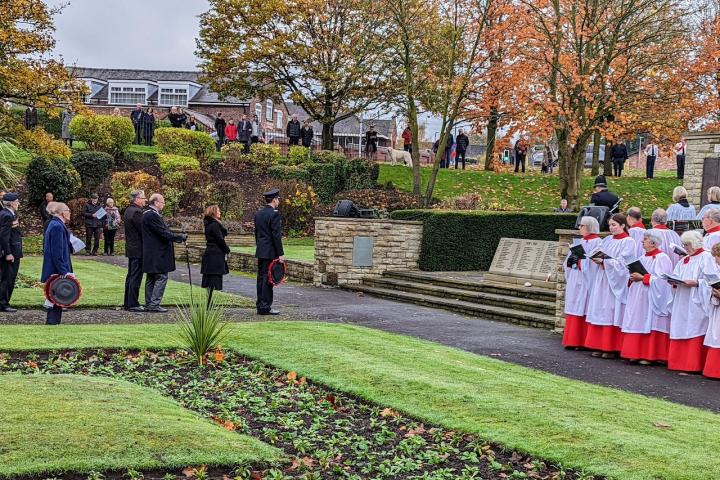 Plans have been confirmed for how Alderley Edge will mark Remembrance Day and honour our fallen this year, which will follow the new format introduced last year.
An outdoor Remembrance Service will be held at 3pm on Sunday 13th November which will last for around 20 minutes and take place in the Church gardens immediately behind the Cenotaph.
Once again, the service is a little different from previous years as there will be no marching or band. Nor will there be a road closure.
Councillor Mike Dudley-Jones, Chairman of Alderley Edge Parish Council said "Following our new format, we hope to see as many families as possible at this very special and moving service, held behind the Cenotaph and inside the Church grounds."
Refreshments will be served in the Union Club on Stevens Street immediately after the Service.