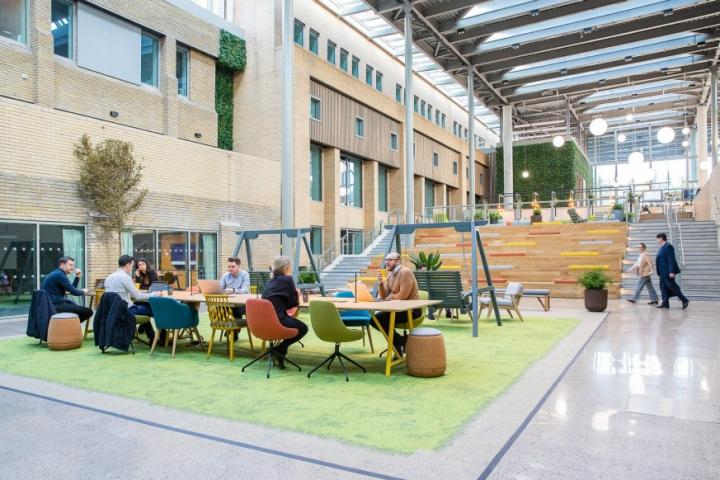 Promotional Feature
Venn has announced its new Parent Initiative to support those returning to work from maternity and paternity leave as part of its recruitment drive.
Venn is a market-leading MarTech business that specialises in digital solutions for recruitment agency and employer brands. Their packages range from simple SaaS website solutions to full-service marketing strategies to help recruitment brands achieve ROI.
Venn's continued success is down to their amazing team, and now, they are reaching out to the local parent community in Cheshire with various part-time job opportunities to support those coming back to work from maternity and paternity leave, with a flexible role and a supportive working environment.
Managing Director Brian Whigham says, "Having just had our second child I have seen first-hand how important it is for employers to provide flexibility for parents when returning to work. Positively, post- pandemic, there's never been a better time to adopt a hybrid approach and empower working parents.
It's a shame that parents are unable to enjoy a fulfilling career due to a lack of flexibility from their employers. We want to provide this opportunity for parents and champion highly skilled workers."
"Venn is a diverse and supportive environment, home to employees from all walks of life. We feel passionately about providing a safe, friendly space for parents that want to explore their passion for digital, with the flexibility needed to balance work and life. Whether you want to escape to our lovely offices or work from home, it's up to you." Brian Whigham added.
Venn is looking for individuals with a passion for tech and a wide range of skill sets. As part of the job offer, candidates will be welcomed to the stunning Alderley Park HQ and with potential opportunities for development into full-time, permanent positions.
Successful candidates will receive development opportunities, flexible, hybrid working options, and a friendly office environment at the vibrant Alderley Park HQ. Benefits include gym membership discounts and frequent office events.
"It's an incredibly exciting time to join the Venn team. We're going through a huge growth period and are thrilled to be opening our doors to fresh talent and investing significantly in our growing team. Whether you're new to marketing or looking to get back into the industry, if you have a good attitude, we would love to have you." says Fiona, General Manager.
Venn's MD Brian Whigham will be hosting an online talk on August 25th at 10am to speak to those interested in joining Venn as part of the Parent Initiative. To register your interest and join the online talk, email Venn at [email protected].
To learn more about Venn, meet the team and apply direct, visit the careers website here.