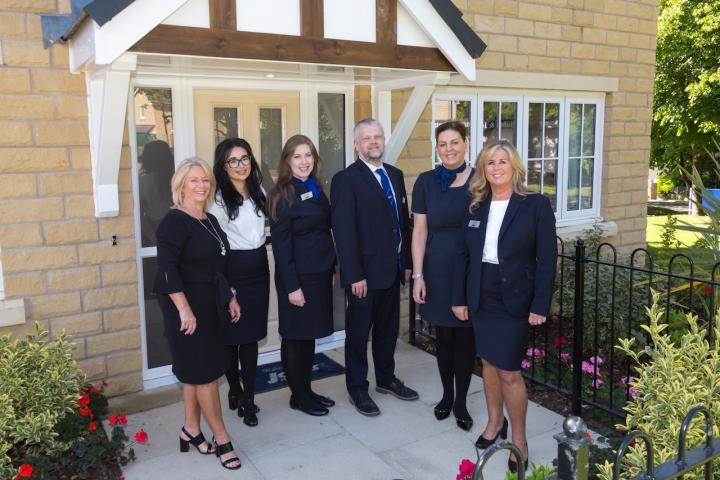 Promotional Feature
Jones Homes continues to grow its operations in the North West following a successful year of expansion and recruitment.
In the past 12 months, Jones Homes has strengthened its sales team and launched several new developments, resulting in significant growth for the independent home builder across the region.
The Jones Homes team is now planning further expansion throughout 2022 and into 2023 with several more developments set to launch across Cheshire.
Simon Whalley, Sales Director for Jones Homes North West, said: "Jones Homes was established in the North West of England in 1959 and the region remains at the heart of the company.
"The latest recruitment drive has seen five new sales advisors join the Jones Homes North West team following the internal promotion of Sarah Jones who brings a wealth of experience in the housing industry to her new role as Office Manager.
"The incredible success of the past year is the direct result of our expansion across the North West and the ongoing commitment of the Jones Homes team to deliver exceptional new homes for our customers."
Jones Homes North West has launched homes at three developments within the last year – one and two-bedroom contemporary apartments at Ashley House in Altrincham, three and four-bedroom houses at The Grange at Last Drop Village in Bromley Cross, Bolton, and a collection of bespoke luxury homes within private grounds at Bollin Park in Wilmslow.
The housebuilder has also continued to deliver new properties at Westlow Heath in Congleton, Sanctuary Last Drop Village in Bromley Cross and Sanctuary Wilmslow.
Upcoming developments for the North West region include apartments for the over-55s at Sanctuary Court in Wilmslow, new homes at Sun Field in Wilmslow and luxury three, four and five-bedroom houses at Alderley Gardens in Nether Alderley.
Simon said: "We are now looking forward to building on the success of the past year and further establishing Jones Homes as a leading UK independent home builder with roots firmly planted in the North West."
For more information about Jones Homes, visit jones-homes.co.uk.
Photo: Sarah Jones, newly appointed Office Manager for Jones Homes North West alongside the five new sales advisors Nicola Colangelo, Lauren Brown, Chris Tomes, Claire Riley, and Julie Roberts.
Tags: