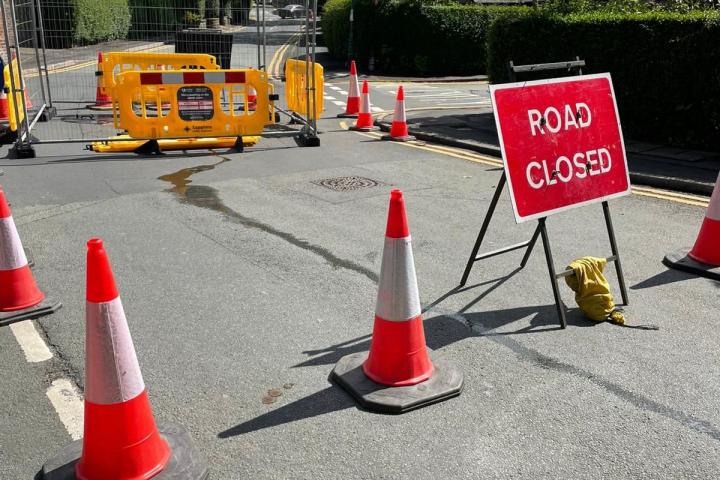 Councillor Craig Browne has provided an update on the two sinkholes which have appeared on London Road and Trafford Road.
Transco (National Grid) have accepted responsibility for the one on London Road and a team from Transco will be attending the site tomorrow (Tuesday, 8th May). However, plans to repair the sinkhole on Trafford Road are yet to be confirmed.
Councillor Browne said "Further investigation of the sinkhole on Trafford Road has identified a cavity under the road surface of 6.4m width and so the road has now been closed at the junction with Moss Lane/Stevens Street in the interests of public safety.
"The issue has now been handed over to United Utilities and we are waiting for them to arrive on site. The cause of the cavity appears to be a faulty/damaged sewer connection, with water egress having washed away the earth under the road surface."
He added "I will have a better idea of the timescale for repairs, once UU have arrived on site."