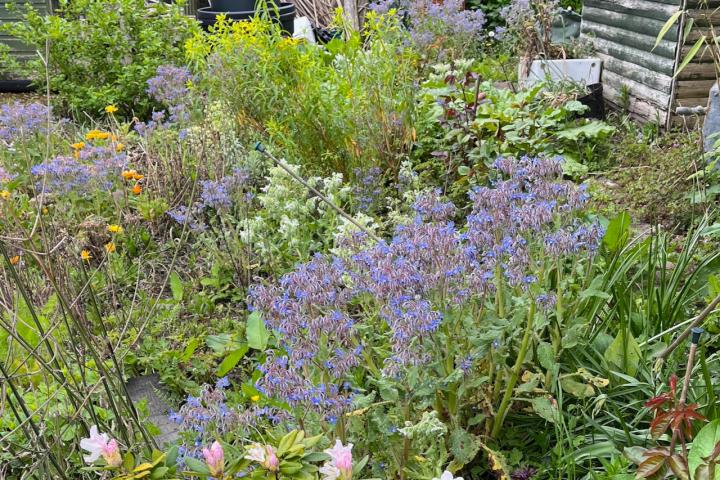 Allotment holders at Chorley Hall Lane are supporting the Alderley Edge May Fair by having an Open Day on Saturday 21st May, from 11am to 3pm.
The allotments will be accessible via the pedestrian gate near the park for the public to have a look around the site and chat to our plot holders. There is no entrance fee – all welcome.
Val Owen, Chair of Chorley Hall Lane Allotment Association said "We are very happy for visitors to walk around the site and we will try to answer any gardening questions they may have.
"If you are interested in growing your own fruit and vegetables or are thinking about having an allotment in Alderley Edge this is your opportunity to come and see what allotment gardening is all about."
There will be a pop up shop selling home-made crafts and preserves, bird and bat boxes and, new this year, home-made dog biscuits.
A pop up cafe will be also be serving cream teas to raise funds for East Cheshire Hospice. This year they will also be offering a take-away service.
Val said "East Cheshire Hospice is our charity for 2022 and this is our way of helping our local hospice provide their wonderful service to our community.
"It's best to call early for that cream tea, don't be disappointed by leaving it to the very end of the show!"
Doors open at 11am on Saturday 21st May and the site will close at 3pm.
Tags: