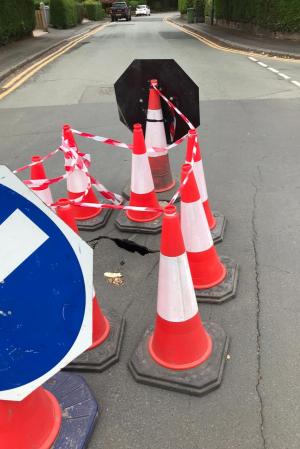 Drivers are being warned to avoid Trafford Road if possible as a sink hole recently appeared near the junction with Moss Lane and Stevens Street.
Councillor Craig Browne said "Following my report to CE Highways, it has been coned off and passed on to United Utilities whilst they inspect the integrity of their sewer connection.
"On visual inspection of the area it does appear that quite a large cavity has developed underneath the road surface, which is indicative of continued egress of water over a prolonged period.
"I would advise caution if in the area and recommend that drivers avoid this section of Trafford Road if at all possible."