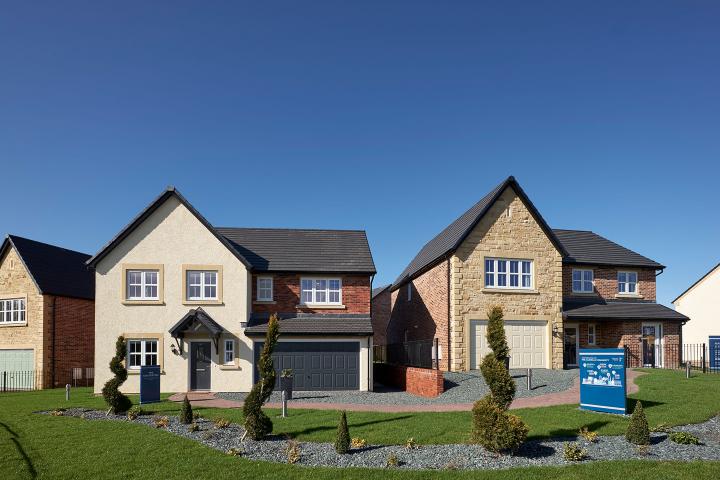 Promotional Feature
Housebuilder also awarded a 'Gold' and 'Outstanding' rating from independent researcher In-house
Privately-owned housing developer Story Homes has been awarded a five-star customer satisfaction rating by leading bodies in the housebuilding industry.
The results from the national new homes customer satisfaction survey – carried out by the Home Builders Federation (HBF) and the National House Building Council (NHBC) – confirm that Story Homes has received a five-star satisfaction rating, with more than nine in 10 customers recommending the builder to a friend.
In addition to this impressive result, Story Homes has achieved two further accolades for customer service from 'In-house' – the customer satisfaction research body for the residential property sector.
The builder has received a 'Gold' rating after 97% of customers said they would recommend Story Homes, and has achieved an 'Outstanding' award, which is accredited to those classed as the very best in the industry with world leading customer service.
Commenting on the announcements, Colin Wood, Chief Executive Officer at Story Homes, said: "To maintain our five-star builder status and improve both our overall recommend score and rating for customer satisfaction is a fantastic achievement for our business. These accolades reflect our ongoing commitment to providing the highest level of service and communication to our customers.
"I am extremely proud of our team and these achievements are a result of the hard work and commitment shown by everyone at Story Homes, particularly given the industry wide challenges that we have faced over the last 12 months."
Alongside these industry awards, Story Homes has reached a rating of 4.6 stars on Trustpilot. This is higher than the industry average and a further testament to the housebuilders commitment to providing excellent customer service.
Story Homes has plans to build on land west of Alderley Road in Wilmslow, bringing high quality homes from its Signature collection to the area. The development will be known as Fulshaw Manor, you can find out more about the housebuilders plans at https://www.storyhomes.co.uk/developments/fulshaw-manor/.