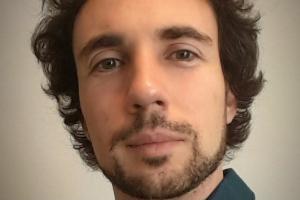 One hundred years ago, in May 1922, an announcement appeared in the Alderley Edge Advertiser that led to the setting up of one of Cheshire's oldest amateur orchestras. The founder was Philip Godlee, a local Manchester business man who was also Chairman of the Halle Concerts Society. Philip was a proficient viola player and an excellent amateur conductor himself.
The Alderley Edge Orchestral Society was born and has thrived ever since, more recently under the name of Alderley Edge Symphony Orchestra. The orchestra has been a launch pad for many talented young professionals at the start of their careers. In 2002, Jennifer Pike (then aged 15) performed
Mendelssohn's Violin Concerto with us - 2 weeks later she performed the same concerto with the BBC Symphony Orchestra and went on to win BBC Young Musician of the Year.
To mark the centenary, the AESO is putting on a gala concert of operatic favourites, in conjunction with the City of Manchester Opera. What would be your Desert Island operatic arias? Maybe Nessun Dorma, The Toreador's Song from Carmen, maybe the Lakme Flower Duet? They will all be there and many more, including Verdi's Force of Destiny Overture, well-known for its use in the film Jean de Florette and Stella Artois commercials. The Anvil Chorus will require an interesting set of hardware on the stage – anvils and hammers to name but a few.
We hope this concert will have wide appeal, maybe enticing in some of you who do not normally go to classical concerts. It will be a big showcase for the AESO and the City of Manchester Opera. The conductor is Juan Ortuno, a great favourite with both orchestras and audiences for his energetic, enthusiastic, flamboyant style. Juan trained as an opera singer as well as a violinist and conductor so will bring all his considerable talents to the evening.
We are expecting to pack the Festival Hall for this spectacular event. Please put the date in your diary and book tickets early to avoid disappointment.
The concert will take place on Saturday 14th May at 7.30pm in the Festival Hall, SK9 7HR. Please buy tickets online at www.aeso.yapsody.com.
For enquiries, please phone 01625 581321.
Tickets £15 adult; £2 under eighteens.
Guest post by Helen Hall.