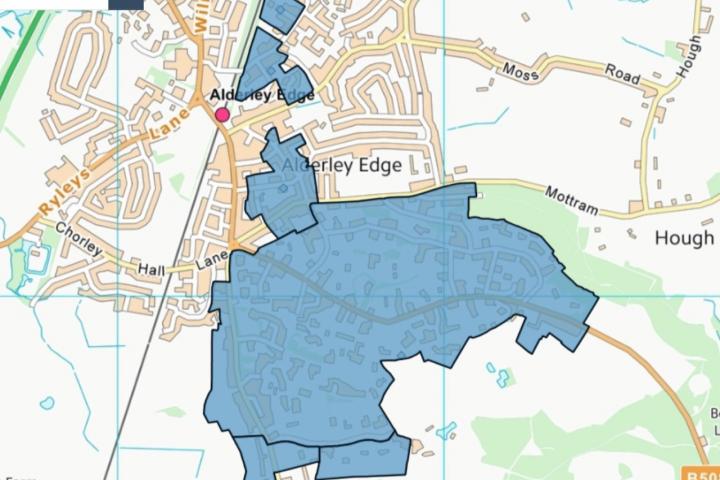 Cheshire East Council is currently carrying out an assessment of the Alderley Edge Conservation Area to identify the characteristics of the area and their significance.
Councillor Craig Browne explained "Historic England recommend that Local Authorities carry out periodic appraisals of local Conservation Areas, allowing a full assessment of their characteristics. Appraisals are also intended to highlight the implications for future preservation and enhancement of Conservation Areas."
The last review of the Alderley Edge Conservation Area was carried out in 2005, following which it was placed on the Historic England Heritage at Risk Register. As a result there has been no re-appraisal of the Alderley Edge Conservation Area since Cheshire East Council was formed.
Councillor Craig Browne said "A management plan has been produced as part of this appraisal (Section 7) which provides guidance to owners and their agents about how the special interest of the Conservation Area should be managed in the future. A summary of the key changes set out in the management plan, includes:
- to remove permitted development rights for certain classes of operational development, which will control the treatment to all dwellings in the Conservation Area marked Townscape Map (Appendix 1);
- all the buildings noted on the Townscape Analysis map as "making a positive contribution to the character of the Conservation Area", will have an Article 4 Direction;
- new development must respect historic plot ratios (usually one detached dwelling within a large garden);
- plot sizes for each individual dwelling must be no smaller than 0.3 hectare or 0.7 acre (this means that terraced or semi-detached buildings will not acceptable);
- new development should not impinge on the setting or mature landscaping of adjacent properties
There are a number of ways in which residents or residents' groups can provide feedback:
- by completing an online survey (Alderley Edge Conservation Area Review (cheshireeast.gov.uk))
- downloading, completing and returning a survey form or
- speaking to a conservation officer by telephone
Residents can make an appointment to speak to a Conservation Officer on Tuesday 1st March between 2pm and 4pm, Thursday 3rd March between 5and 7pm or Friday 4th March between 10 and 12am. To make an appointment email [email protected].
Paper copies of the appraisal are available in Alderley Edge Library, along with the survey form which can be filled in and sent via post to: Development Management; Heritage (Macclesfield), C/O Municipal Buildings, Earle Street, Crewe CW1 2BJ. The deadline for returning the form is 14th March.
Councillor Craig Browne added "I am pleased that Cheshire East Council is now bringing forward these proposals to review and protect the character of one of our most prominent Conservation Areas. The Alderley Edge Conservation Area, in particular, helps to define the character and visual impression of our village.
"The loss and erosion of significant elements of the conservation area over the last two decades have served to undermine its significance as a designated heritage asset and I would encourage all residents and community groups who share my wish to see it better protected in future, to complete the survey."