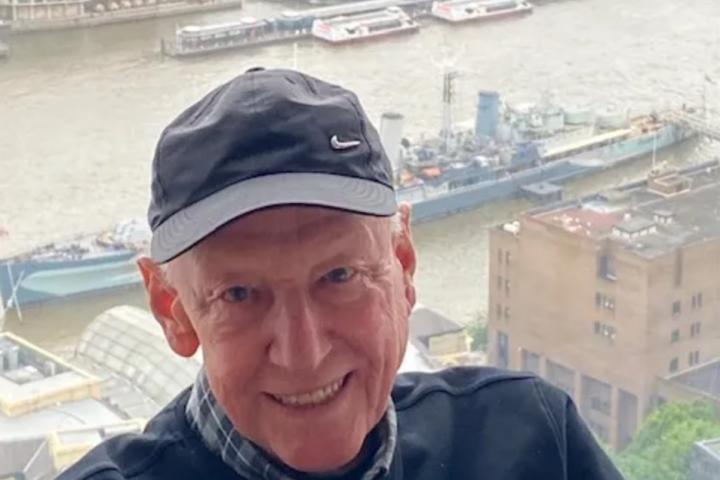 A local businessman has worked with clinicians and Statisticians at NHS Blood and Transplant and funded a ground-breaking App designed to help patients understand the risks and benefits of transplantation.
Over 15 years ago, Ron Stratton, who lives in Alderley Edge was suffering from end stage liver failure due to a genetic condition. He successfully underwent a liver transplant at Queen Elizabeth Hospital, Birmingham.
Once he recovered, he felt that, despite all the information and help given, he would have liked more information about the risks of transplant and what he could expect in the aftermath. What were his chances of receiving a donor liver? What kind of complications could occur after the transplant and what was the likelihood of longer-term survival?
So Ron worked with clinicians and statisticians at NHS Blood and Transplant to develop a tool that could be used to provide such information in a clear and easily understandable manner. Patients, as well as health care professionals were involved in assessing the tool to help ensure the wording and figures were clear and appropriate and invaluable for potential transplant patients.
In addition to donating his time and money, Ron helped to secure a significant grant from the Queen Elizabeth Hospital (Birmingham) Charities to complete the mammoth project which was 10 years in the making.
Ron said "I felt this was a good way of saying thank you to the donor of my own transplanted liver, the donor's family and the NHS health care professionals who all enabled me to enjoy such a full life after transplantation. I hope that potential transplant patients across the country will be helped by the app to make such important decisions about their care will the most accurate information available to them."
Dr Amar Ahmed, Ron's GP at Wilmslow Health Centre, said "Despite his serious illness, Ron has been tireless and enormously generous with his time and resources in developing this much needed App which will be invaluable to both patients and clinicians alike.
"The App is now being developed further for use in other organ transplants and will go on to help even more patient up and down the country. Wilmslow and the NHS are lucky indeed to have benefitted from Ron's generosity and leadership and generations of patients are set to benefit from this amazing app."
Click here for The Ron Stratton Liver Risk Communication Tool.