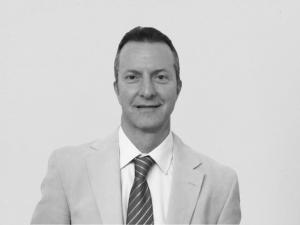 Promotional Feature
Wilmslow's prestigious skin care clinic, Courthouse Clinic, located on Swan Street, has officially become part of the sk:n brand.
The clinic, which has been a highly valued part of the sk:n family since February 2020, is popular for laser hair removal, anti-ageing injectables and skin treatments, and is a favourite with locals. This exciting move will see Dr Stones and the expert team at Wilmslow now treat their clients under the UK's leading skin clinic name, sk:n. This clinic will offer the same renowned and trusted care with the latest innovation, expertise, and safety that's synonymous with sk:n.
Speaking about the move to sk:n, Dr Stones commented: "Clients come to our clinic because we have a friendly and welcoming front of house team, great therapists who are passionate about promoting good skin care and expert, honest, medical advice to help them formulate a bespoke treatment plan to best achieve their aesthetic and skin health objectives.
"With over 30 years' experience and millions of clients treated, sk:n clinics is the leading medical skincare clinic group in the UK and so we are delighted to offer our clients access to the same expertise and care under the new clinic name."
Recognising the synergy between the highly respected aesthetic providers, sk:n acquired Courthouse Clinics as part of a deal with The Adonia Medical Group in February 2020. With unrivalled expertise and industry-leading technology, the group has the largest network of doctors outside of the NHS and is proud to be home to more leading consultant dermatologists, doctors, plastic surgeons, nurses, and therapists than any other dermatology service provider. That's over 450 medical professionals helping clients across the UK.
Working in partnership with the Joint Council of Cosmetic Practitioners (JCCP), sk:n is on a mission to champion patient safety and improved regulation in the UK aesthetics industry. This latest move will therefore ensure that Wilmslow clients receive the highest standard of care and safety in aesthetic treatment.
Five minutes with Wilmslow's leading cosmetic specialist, Dr Stones...
I started my aesthetic career 22 years ago, initially running my own clinic before spending five years as Non-Surgical Director with a clinic group in Manchester. I then spent 12 years as Group Medical Director at Courthouse Clinics and seven years of that as their GMC Responsible Officer, working between Wilmslow, Birmingham and Wimpole St, London.
Concurrently I spent 28 years as a dermatology specialist in the NHS. I was clinical lead for the non-melanoma skin cancer PDT service and co-author of the UK Consensus Guidelines for the use of daylight PDT. I retired from the NHS 3 years ago and now work part-time in Wilmslow as well as part-time doing clinical research in dermatology for the regional ethics committee.
I love working in the Wilmslow clinic because we have a wonderful team who are highly motivated and very customer focused. It is a pleasure to be part of the team and I really value all the staff and their contributions to the smooth running of the clinic.
We also have a lovely, loyal client base. In fact, I have many clients who have been seeing me for more than 15 years and who travel to the clinic in Wilmslow from all over the country. The longest will have been coming for 17 years.
I put my clients at the heart of everything I do; I listen to their concerns and develop in partnership with them a treatment plan that best serves their needs, executing it skilfully and professionally. I will never do something that is not in my clients' best interests. They trust me to carry out their treatments to the best of my professional ability.
For more information about the new Wilmslow sk:n clinic, visit www.sknclinics.co.uk/clinics/the-north-and-scotland/wilmslow
Consultations can be booked online or via the call centre on 0330 162 6320. For inspiration, follow @sknclinics on social media.
Tags: