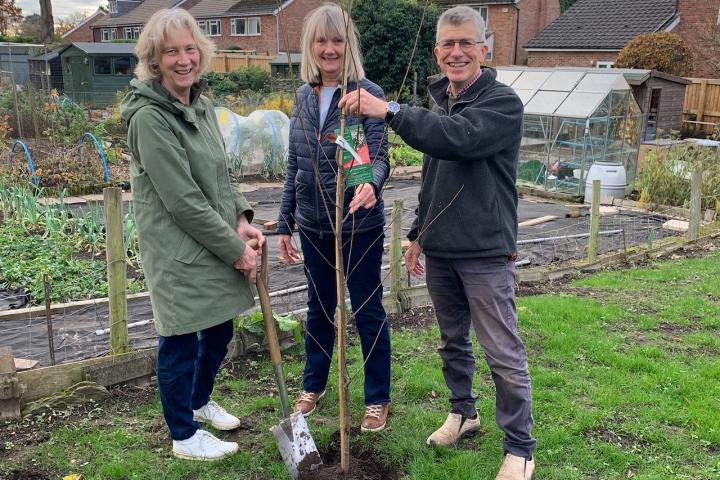 Members of Chorley Hall Lane Allotment Association planted a tree in their Community Orchard for the Queen's Green Canopy initiative on Saturday 20th November.
This scheme has been launched to encourage people to plant trees during the tree-planting season - October 2021 through to March 2022 - to mark Queen Elizabeth II's 70 years on the throne.
The tree selected by the plot holders and is a Amelanchier lamarckii sometimes known as a June Berry or Serviceberry. The silvery leaves unfold in April then a mass of tiny snow white, star shaped flowers smother the tree while the leaves unfold to a pale copper-bronze. By June small pinky-red berries become edible, hence its other name June Berry.
The Chair of CHLAA, Val Owen said " We are delighted to join the rest of the country in planting a tree for the Queen's Platinum Jubilee."