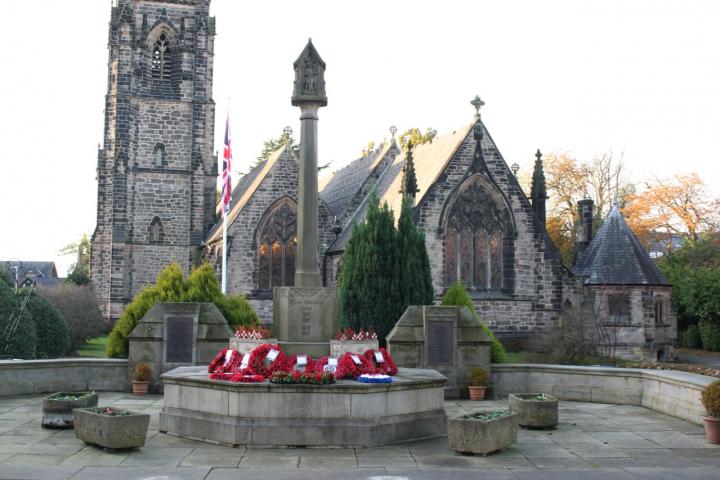 Plans have been confirmed for how Alderley Edge will mark Remembrance Day and honour our fallen this year, which will be different from previous years.
An outdoor Remembrance Service will be held at 3pm on Sunday 14th November which will last for around 20 minutes and take place in the Church gardens immediately behind the Cenotaph.
Councillor Mike Dudley-Jones explained "The service is a little different from previous years as there will be no marching or band. Nor will there be a road closure.
"Residents, families and those keen to take part in this Act of Remembrance will find the atmosphere inside the church gardens to be more intimate than in previous years where so many had to endure passing traffic as they watched from the pavements.
"The service will involve all the familiar parts of a traditional Remembrance Service with standards, wreath laying and the sounding of the Last Post followed by Reveille after the two minute silence in respect of our fallen.
"Children from our Community Primary School will play their part in the service and it hoped that as many residents and families as possible will join the Gathering in the church gardens. There is an opportunity within the service for individuals to lay their own wreaths or place crosses."
Refreshments will be served in the Union Club on Stevens Street immediately after the Service.