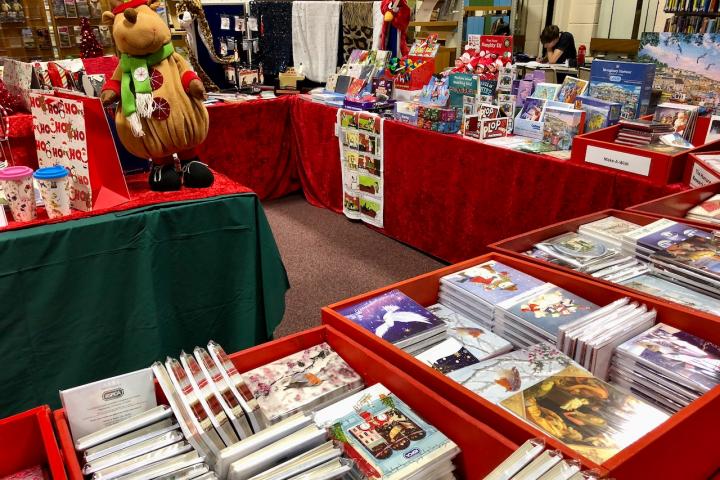 The Combined Charities Christmas card shops will reopen this year with a big fanfare to celebrate 50 years of trading and raising over £5.5m during this time.
Unfortunately the planned shops for 2020 had to be cancelled just 3 days before the official openings due to the UK being placed back into lockdown, however Sheila Hallas MBE and her team of volunteers were deterred and plodded on making plans for 2021.
Returning this week this Wilmslow shop, located upstairs at Wilmslow Library, will have a large choice and variety of cards from all our charities that you can purchase.
Additionally, a selection of gifts and novelties will be available, the sale of which helps pay for the shops' costs enabling every single penny from the sale of the Christmas cards to go straight back to the charity.
Founder Sheila Hallas "It's a great feeling to be back doing what we enjoy and helping others in the process. Following last year's disappointment of not being able to open at the critical point when many charities were really struggling due to Covid and needed all the help they could get, we are thrilled to be back.
"We do of course have Covid safe protocols in place so customers and volunteers can be assured we are doing all we can to keep everyone safe."
The Combined Charities Christmas Shop at Wilmslow Library will be open from Saturday October 30th to December 11th. The open hours are 9am to 5pm, but on Thursdays the shop is open until 7pm and on Saturdays from 9am to 1pm. Closed Sundays.