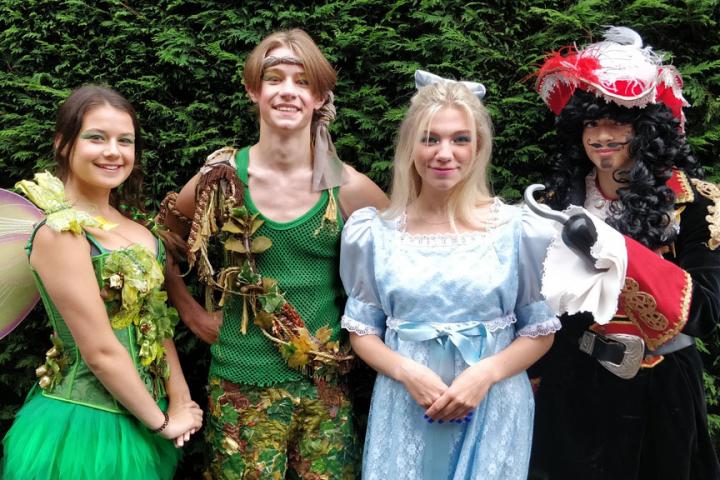 Award-winning Cheshire Youth Pantomime Society (CHYPS) will be returning to a new venue in January 2022 with the much-loved story of Peter Pan.
Chairman Ian Hunt said "We're so pleased to be back after the terrible time everyone has had over the last eighteen months.
"CHYPS have outgrown their previous venue, so we're delighted to announce that Peter Pan will be performed right in the middle of Wilmslow at the Evans Theatre, Wilmslow Leisure Centre."
CHYPS are a youth organisation, with cast ranging from eleven to eighteen years old actors, singers and dancers from schools across the Wilmslow, Macclesfield and south Manchester area.
CHYPS Director Sally Hunt said "I can't tell you how pleased we are to be able to re-start CHYPS and get all our amazing youngsters back on stage. CHYPS provides such a fantastic opportunity for teenagers to develop their skills. Missing a year because of the pandemic has been really hard for them, but they have bounced back and we are really enjoying rehearsals."
Musical Director Ian Jones added "I love working with CHYPS," said Ian. "The cast have such a vast amount of energy, and it really comes through in the many songs in the show. Many of the songs are current pop songs which the cast really love performing.
"We were so pleased that our 2020 pantomime Aladdin was nominated for Best Pantomime and awarded Best Youth Theatre Production by the Greater Manchester Drama Federation," added Sally. "It's a testament to the talent and also hard work of our young cast to be given such a prestigious accolade." CHYPS cast also won three other awards, including Best Performance in a Pantomime.
"Peter Pan is such a classic story that everyone knows," said Sally. "Doing it in panto form is just great fun. We have all the classic aspects of panto: a dame, a silly double act, corny jokes, comedy slapstick and a 'behind you' scene. The cast just love it and we know the audience will too."
Peter Pan will be performed at The Evans Theatre from 5th to 8th January, including a matinee on Saturday 8th January. Tickets go on sale on Monday 4th October and can be purchased through the CHYPS website.
Photo: (left to right) Tilly Holah as Tinkerbell, Ollie Lugo as Peter Pan, Lois Hinds as Wendy and Adam Byrne as the evil Captain Hook.
Tags: