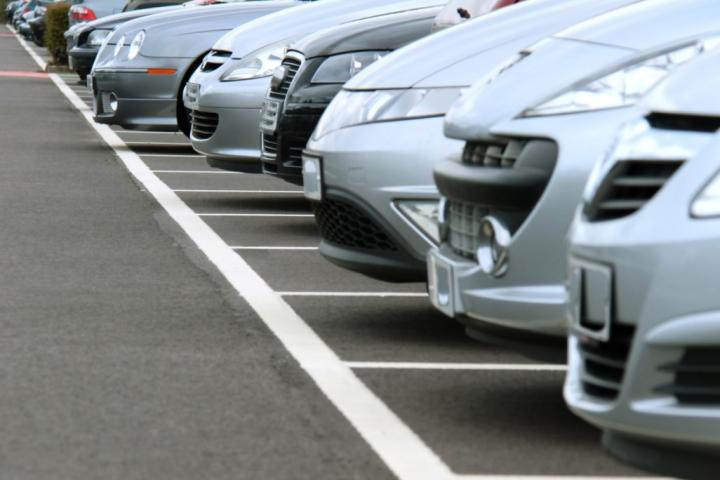 Plans to consult the public over proposals to introduce standardised parking tariffs across the borough and generate over £1.2m in additional income have been thrown out by the highways committee.
Cheshire East Council was also proposing to introducing parking charges in the following eight towns and villages where parking is currently free: Alsager, Bollington, Handforth, Holmes Chapel, Middlewich, Prestbury, Poynton and Sandbach.
This would have resulted in charges being introduced in the library/medical centre car park, School Road car park and Wilmslow Road car park in Handforth.
Additionally, parking charges were proposed at 4 other car parks which are currently free, including the one on Ryleys Lane in Alderley Edge.
A Sunday parking charge was also set to be introduced in Council-managed car parks which would be applicable between 8am and 6pm, including Bank Holidays. A 30 mins tariff of 30p would apply along with a maximum tariff of £1 for stays of over one hour. (The charges were modified from the original proposals because 88% of 3783 respondents to a survey carried out in the Autumn of 2020 disagreed with Sunday parking charges).
However, Cheshire East Council's highways and transport committee decided not to give the green light for a consultation at their meeting on Tuesday, 21st September, with members voting by eight votes to five against.
Councillor Barry Burkhill, who voted in favour of the consultation said "No decisions were to be made yesterday and the support for the public consultation in no way implied that the committee supported any changes. It was to discover the public's view about parking and charging, which has historical differences between the three former Boroughs making up Cheshire East Borough Council. It was an attempt to try to standardise fairly, parking charges across the Borough."
He added "My own view, besides looking at the bigger picture, is that if standardised charging was to be brought about, then there must be dedicated parking places available on car parks to ensure enough free spaces are available for two hours so that people can shop or visit the hairdressers etc. There would be no Sunday charging or any charges for evening or overnight parking.
"It was important to hear what the public said to us about our car parks which have to be maintained and about on street parking to see if any changes could be suggested and supported. We are in a very different regime now at CEC, where the public are listened to and not ignored in any consultation and so I supported this in the vote. However the motion was defeated and so the status quo will remain as it is."
Councillor Don Stockton, who voted against the consultation, said "Taking a one size fits all "Zonal" approach to decide pricing in order to "Standardise" is not a sound policy.
"The people of Wilmslow took part in the Wilmslow Parking Review which not only took account of both on street and off street parking. It was attended and replied to by many residents and businesses. This consultation in my opinion was enough and the Council did not need to have an additional consultation in order to hear those views again. Let's talk it to death rather than make decisions and do something on the ground, seems to be the way of this Labour led council.
"As a result of the review, a business case is being/has been put together to create more parking on Broadway Meadow, but whether this will ever occur, is anyone's guess. Displacement parking outside residential housing has long been an issue and the Wilmslow Parking Review sought to address this. It took account of the obvious fact that that charging affects where people park and was specific to Wilmslow. It also took into account the public's view on whether we should be "nudged" into using other forms of transport cycle lanes buses. All in all it attempted to take into account the whole rather than the part."
He added "In my view the proposed borough consultation would have taken no account of this and was fixated on a "zonal approach" to parking. Even though the Wilmslow Parking Review was not perfect it was able to take account of business employees residents in fact everyone who wishes Wilmslow to remain a vibrant town of choice for people to live and work.
"Parking charges should primarily be determined by the use or otherwise of carparks and take into account the restrictions around them and of residents and visitors and business views alike. Not easy, but at least it was attempted in Wilmslow and should be implemented here and rolled out across the Borough. Local people know the problems they face zones are for the birds."
Sam Corcoran, Labour Leader of the Council, said "We have moved to a committee system, which encourages debate and the involvement of more backbench councillors in decision making. I have listened to the discussions at the committee and will take all those views on board."
Had the proposals been approved by the committee, the council would have held a 30-day consultation starting at the end of September 2021. Following the conclusion, final recommendations would then have gone before a meeting of the council's highways and transport committee for a decision. The intention was that any changes to parking would not come into force before January 2022.
Tags: