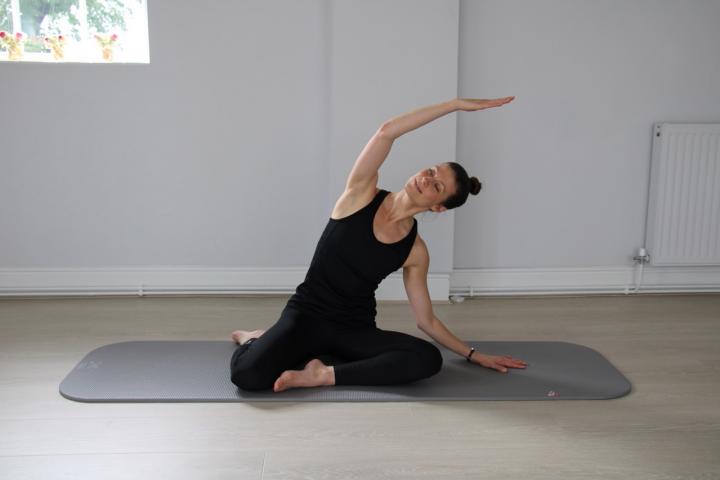 Promotional Feature
Alderley Pilates have launched their popular Welcome Week of free classes, workshops and posture checks.
"In fact it's more like Welcome Month" said Studio Director Peter Bowen "since it now extends from the 11th of September right up until Monday 27th to include 25 different events. In addition we are also offering free trial lessons in all our 20 weekly classes."
The programme includes Pilates/Ballet Barre classes with our new team member Sarah Bushma a former dancer with the English National Ballet, a workshop showing how Pilates can help people who are working at desks ,(either at home of the office ) and sessions on how Pilates can help with cycling, running and golf.
There are free sessions on our Pilates Reformer machines which provide extra challenge to build core strength as well as sessions with weights, bands and balls to provide added resistance and challenge stability. Or book a free posture check.
If you are new to Pilates then come and give it a try with free Introductory Workshops on Saturday 18th at 2pm or Saturday 25th at 11.30am.
If you have concerns about bone health then join our session on osteoporosis. Or for a relaxing stretch try our Sunday morning class.
Details of the sessions are on our website www.alderleypilates.co.uk.
Janet Bowen, Studio Director commented that "We set great store by client safety and so we adhere to strict hygiene protocols to keep our clients and teachers safe.
"At Alderley Pilates we have created a calm and peaceful space in a rural setting a couple of miles South of Alderley Edge."
It also has the benefit of plentiful free car parking.
Pilates is ideally for stretching and relaxing, for building core strength and stamina and ensuring good joint mobility.
Janet said "We welcome referrals from consultants and practitioners and are happy to work in partnership to help with patient rehabilitation and we have 20 years of experience."
So said Peter "Welcome Week is underway, do join us."
Website www.alderleypilates.co.uk email [email protected] phone 01625 860475.