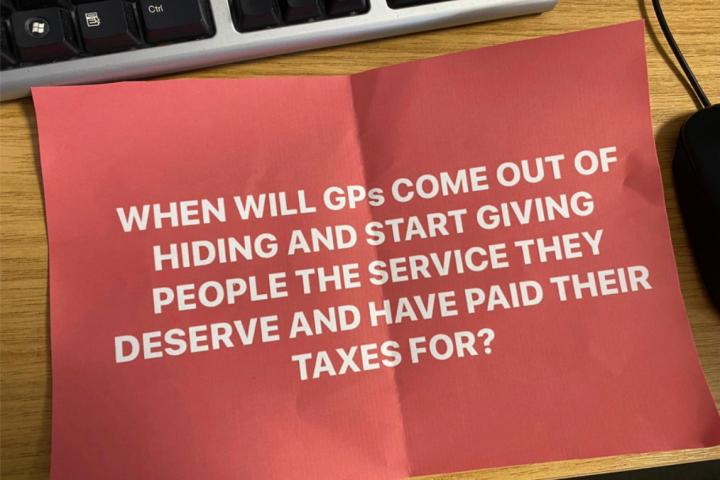 Staff at Alderley Edge Medical Practice were left feeling very disheartened after finding the above note in their prescription box today (Wednesday, 4th August).
Dr Taylor said "How utterly demoralising when we've worked so hard. We never closed. We're not hiding. We have provided unprecedented service to those in need during this pandemic. Unfortunately there is no known cure for ignorance."
A colleague from Wilmslow Health Centre added "Absolute kick in the teeth to all staff working in primary care who struggled on in the most difficult of circumstances.
"GPs never closed. Primary care saw every patient that needed to be seen. TeamGP has never been busier.
"Sadly even we can't vaccinate against ignorance..."