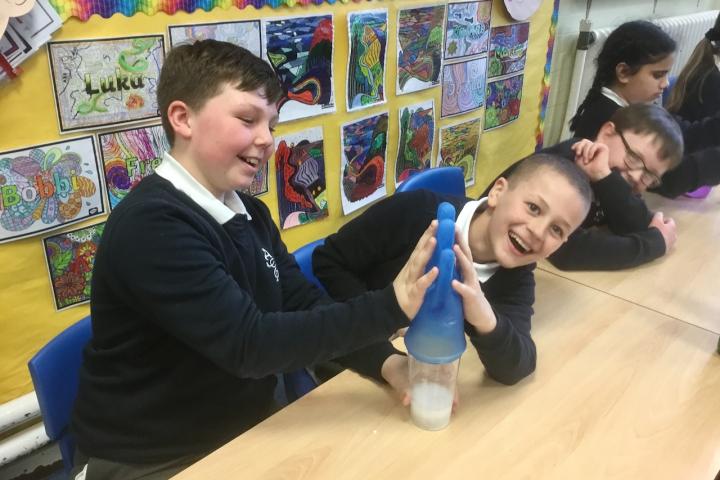 Alderley Edge Community Primary School is one of a small number of schools nationally to be recognised for excellent work in science by being awarded the Primary School Quality Mark for Science.
The Primary School Quality Mark programme is designed to ensure effective leadership of science, enabling schools to work together to share good practice and is supported by professional development led by local experts. It encourages teacher autonomy and innovation while at the same time offering a clear framework for development in science subject leadership, teaching and learning.
Associate Professor Jane Turner, PSQM National Director said: "There was never a more important time for primary children to have a high-quality science education. The Coronavirus Pandemic has made everyone aware of the impact of science on our daily lives. Primary schools have an important role to ensure that children understand how science works and keeps us healthy and safe.
"Schools that have achieved a Primary Science Quality Mark have demonstrated a significant commitment to science teaching and learning, even at this challenging time for schools. The profile and quality of science in each awarded school is very high. Children are engaging with great science both in and outside the classroom, developing positive attitudes towards science as well as secure scientific understanding and skills. Science subject leaders, their colleagues, head teachers, children, parents and governors should be very proud."
Mrs Walsh, Head Teacher said, "We are delighted to be awarded recognition for high quality teaching and learning in science. It is testament to the hard work of the teachers and children who recognise the importance of science as a subject to prepare children for the world they will be leading in the future.
"Alderley Edge in an area that is at the forefront of science, technology and innovation and we are all too aware of the important role science has played in the current pandemic. By prioritising science in our curriculum, we are placing our children in the best position to carry on learning in this important area of the curriculum beyond primary education and equipping them for the years ahead."