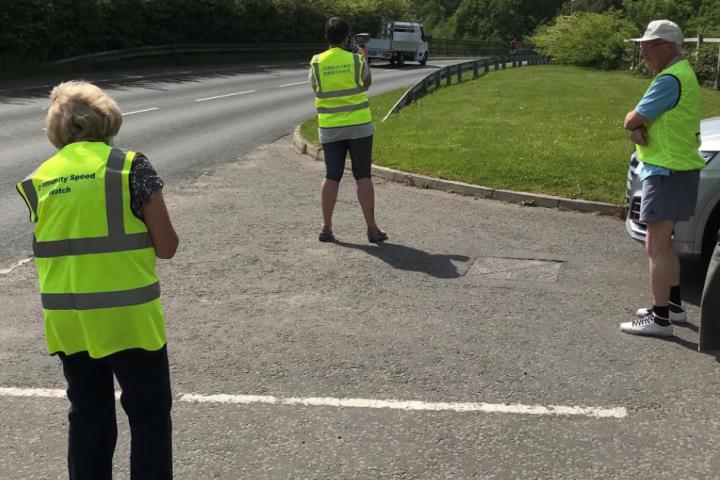 Parish councillor Karen Robinson and Councillor Craig Browne joined local residents and volunteers from the local Community Speedwatch Team on Tuesday, 1st June to carry out a one-hour session on Brook Lane.
Councillor Craig Browne said "Due to the pandemic, this was only our second session of 2021 and with it being half-term week, we had expected this to be one of our quieter sessions; however, we still recorded twenty one vehicles exceeding the speed threshold."
The results of our session were:
- total number of vehicles exceeding the speed threshold but under 40 mph (16)
- total number of vehicles exceeding the speed threshold travelling faster than 40 mph (5)
- the highest recorded speed on this occasion was 46 mph
Councillor Craig Browne added "The Parish Council has recently placed an order for some "Community Speedwatch" signs, which we hope will help to enhance recognition of the work our team of volunteers are doing on our behalf, as well as encouraging more drivers to stick within the speed limit. We have also purchased a second speed radar gun, which will enable us to have two teams of volunteers operating at the same time in future.
"As always, we continue to look to local residents to support our team of volunteers and if you feel you can spare an hour a month to help out, please do email me."