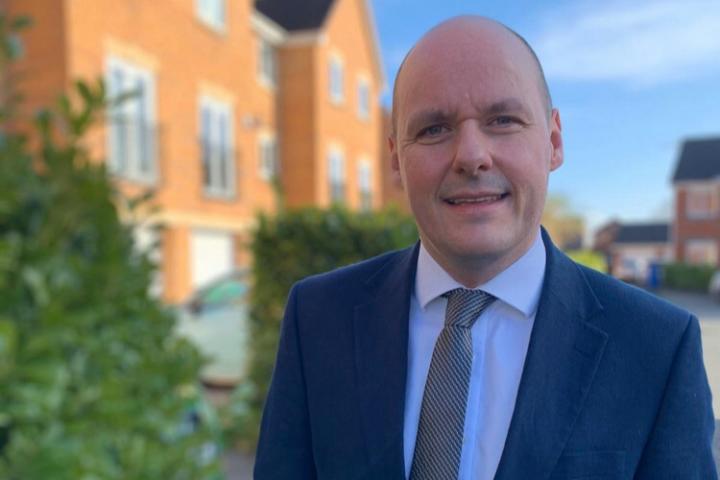 The candidates for the role of Police and Crime Commissioner for Cheshire for next month's Local Elections have been announced.
Cheshire residents will have the choice of four candidates when they go to the polls on Thursday, 6th May.
The candidates are:
Jo Conchie, Liberal Democrat
John Dwyer, The Conservative Party
Nick Goulding, Reform UK
David Keane, Labour and Co-operative Party
I am publishing brief interviews with each of the candidates, in the order in which I receive a response to my request. (If you click on the 2021 Police & Crime Commisioner Election tab below you can read the other candidate interviews which have been published so far).
David Keane, Labour and Co-operative Party
Please tell me about yourself - occupation, where you live, interests, family?
I'm David Keane, 43 Years old married with a young family. I was brought up in Cheshire and am proud to bring my family up here.
I'm your Police & Crime Commissioner for Cheshire since 2016 and prior to that have experience in the private, public and voluntary sectors upto board level. I've served as a school governor, charity trustee and a local councillor for 22 years.
Are you a member of any local groups or societies?
Proud to be a member of Chester Zoo, Storyhouse, National Trust, Friends of the Earth, Amnesty International. I'm also a member of the Co-operative party and a big supporter of the cooperative and fair trade movement. I'm also a proud trade union member and believe in fighting for people's rights.
Why have you decided to stand again for election as the Police and Crime Commissioner for the Cheshire Police Area?
I've decided to stand again to continue to protect our communities and our public services, both from government austerity and from criminals who would cause harm to our communities.
What do you consider to be the important issues facing Cheshire?
The most important issue to me is our ability to keep Cheshire residents safe. Crime has become much more complex over the last few years and we have fewer resources due to government cuts. Our delivery of community policing is part of the solution to preventing crime and anti-social behaviour. I'm proud to have delivered the best community policing model in the Uk, with a dedicated Police Officer and Police Community Support Officer working from a local community police base with dedicated community safety funding for each and every community in Cheshire.
What do you hope to achieve and how in the next 3 years?
My focus will be on my priorities of keeping you and your family safe, ensuring crime doesn't pay and being your strong voice in policing. It's going to be a challenging time with further cuts on the way and challenges to our safety and liberty. I'm on your side and will continue to stand-up, not back for residents of Cheshire.
What experience and personal qualities will you bring to the role?
I studied Criminal Justice before qualifying with a Law degree. I've worked at board level in the private, public and voluntary sectors. I bring twenty two years service of elected experience, five years as your PCC and stand proudly on my record of delivery and my values of fairness, community and protecting our public services.
Why should Cheshire residents vote for you?
I have a strong record of supporting policing to deliver on residents priorities, but also of successfully standing up and challenging policing and government on your behalf. I've reversed the cuts to police officers over the last five years and have delivered real community policing. We now have a good police service in Cheshire, lets keep it that way. Vote for me on our values, which will guide the decisions we make each day.
On polling day, Thursday 6th May, polling stations will be open between 7am and 10pm. Covid-secure arrangements will be in place, similar to those you might expect in shops and banks, such as hand sanitiser, floor markings and face masks so that voters can vote safely.
When visiting polling stations, voters should wear a face covering (unless they have a valid exemption), bring their own pencil or pen, follow signs and guidance from staff and adhere to social distancing.