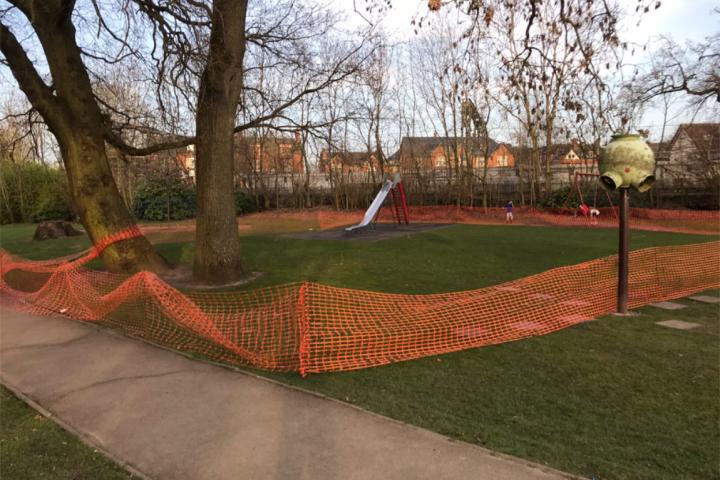 Visitors to Alderley Edge park are being urged to take extra care and observe the orange security fencing, which has beeen erected as a safety precaution in preparation for some tree works to be undertaken over the course of the next week or so.
The proposed works include:
Tree near the children's play area - all primary branches are exhibiting a fungus and need to be topped back, however, the main trunk shows no sign of decay from ground level and has been assessed as retainable.
Tree near to the boundary with the railway line - branches to be reduced no more than 3m from branch tips.
Tree adjacent to fence over the railway bridge - tree has fungus throughout the base and lower trunk. The extent of decay is believed to extend to the primary branches within the tree canopy; therefore this tree is incapable of being retained and must be felled in the interests of public safety.
Councillor Craig Browne said "I would like to thank residents for their patience and understanding in avoiding the immediate area whilst these works are being carried out.
"Cheshire East Council is responsible for more than 150,000 trees within highways verges alone (not including those in public parks) and therefore the task of assessing their continued vitality and potential risk to public safety is a particularly challenging one."